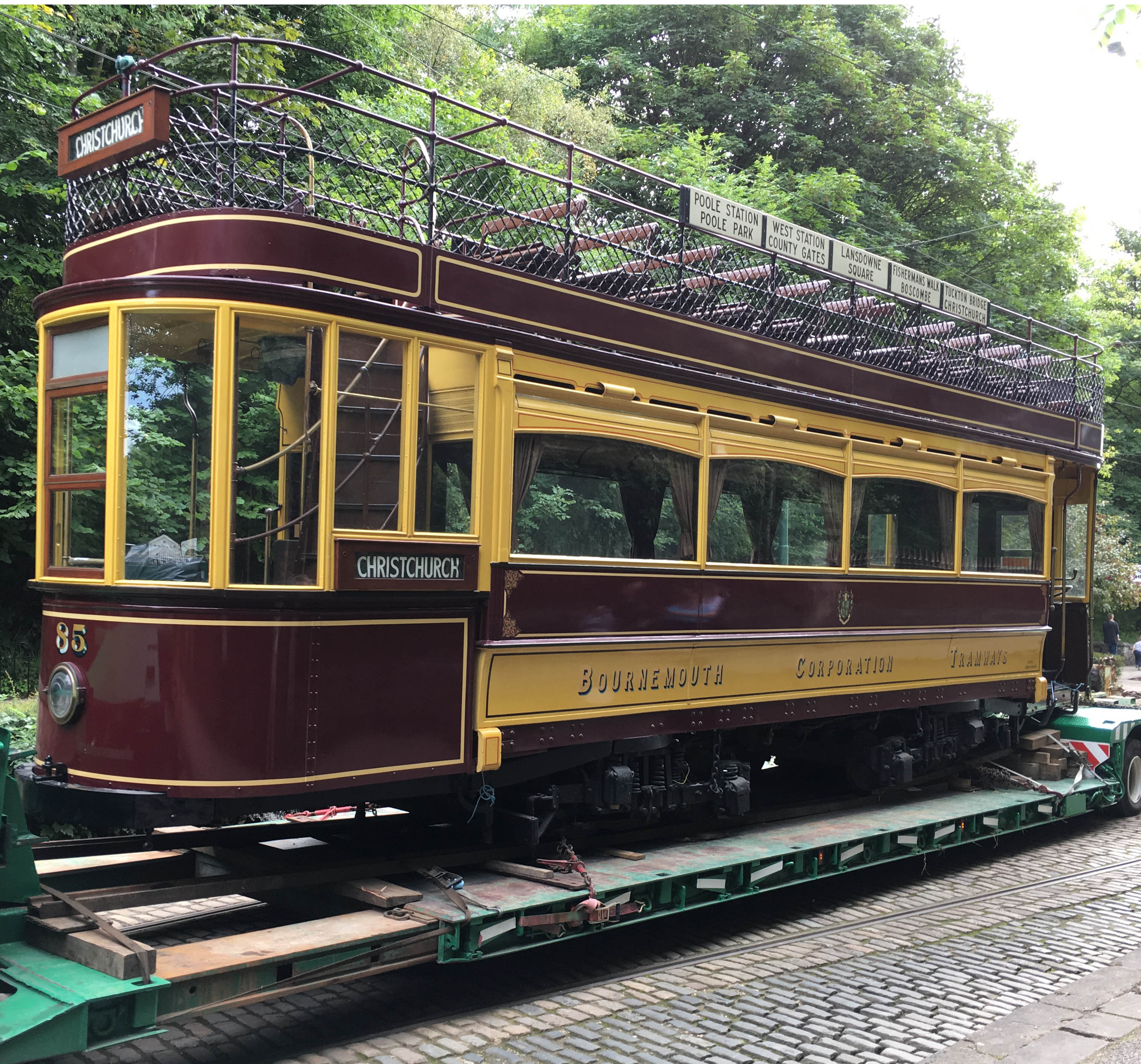 A new addition to the Designated Collection of tramcars at Crich Tramway Village has been welcomed from Christchurch, Dorset.
The Science Museum Group has transfered ownership of Bournemouth 85 to the National Tramway Museum at Crich Tramway Village.
Former custodians of the tram, SSE, displayed the tram at the Museum of Electricity, but this was closed at the end of 2012 and the future of the tram was undecided until the second half of 2016, when it was announced ownership was being transferred from the Science Museum to the Tramway Museum Society.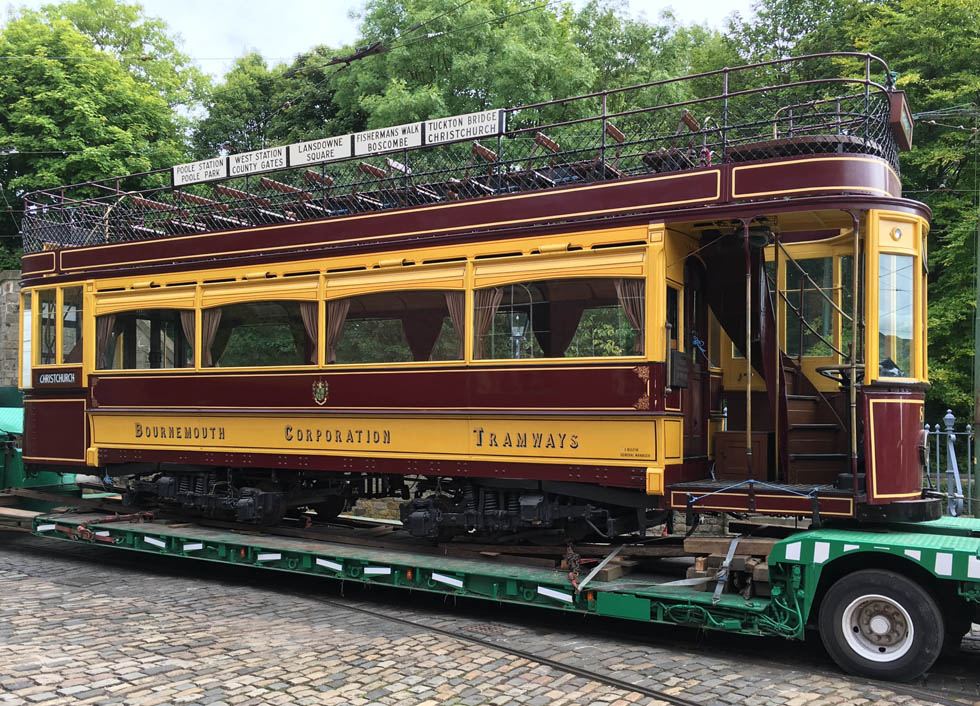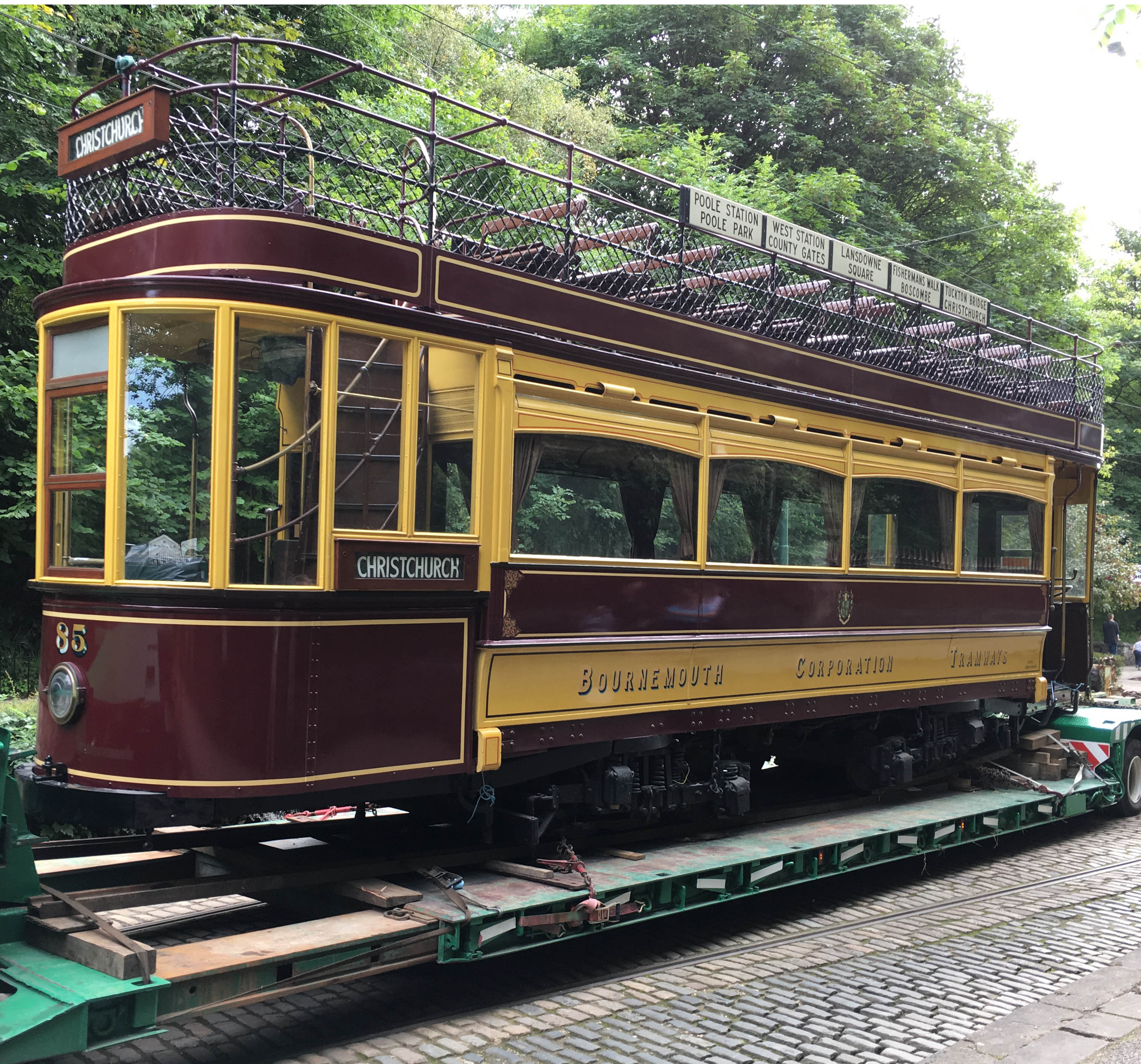 A special track has been installed in the Exhibition Hall at Crich to accommodate the 3'6" gauge tramcar, although it will be displayed outside for 'Tram Day' in September, enabling all round views for the best photographic opportunities.
Dan Heeley, Duty Engineer and Joint Event Organiser of 'Tram Day' at Crich Tramway Village said:
"This year we are planning on our new arrival, Bournemouth 85, being the focus of our "Tram Day" event on Saturday 16th September 2017.
It may be a once in a generation opportunity to view this exhibit outside, alongside other trams in our collection, including our first tram and close south coast neighbour, Southampton 45.  It promises to be an exciting event in our calendar, before No. 85 is installed in our Exhibition Hall on its specially installed narrow gauge tracks as part of the National Collection".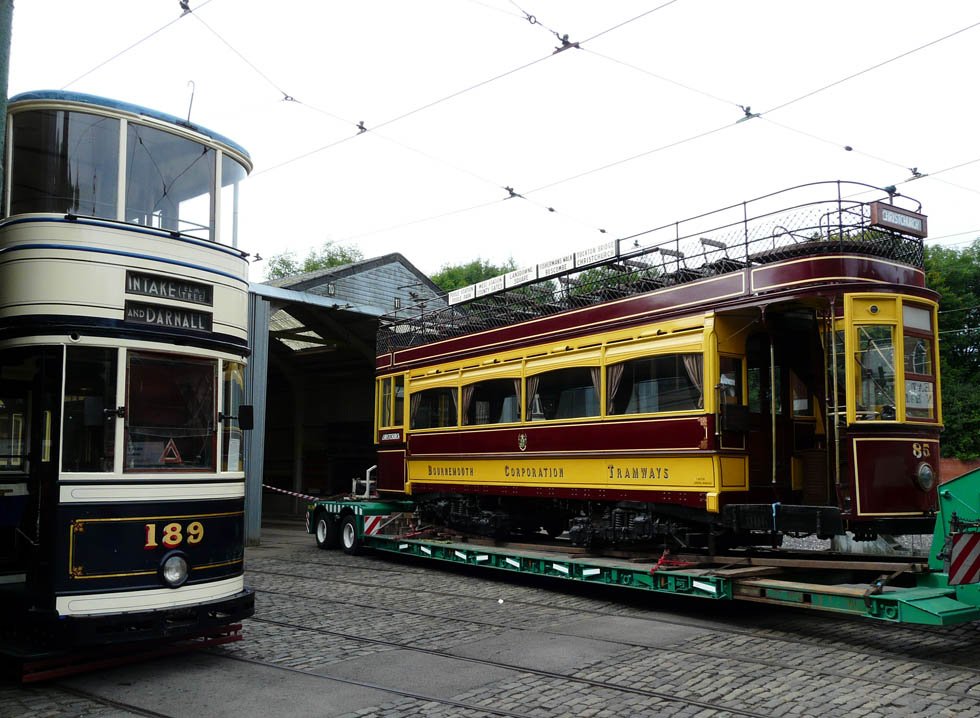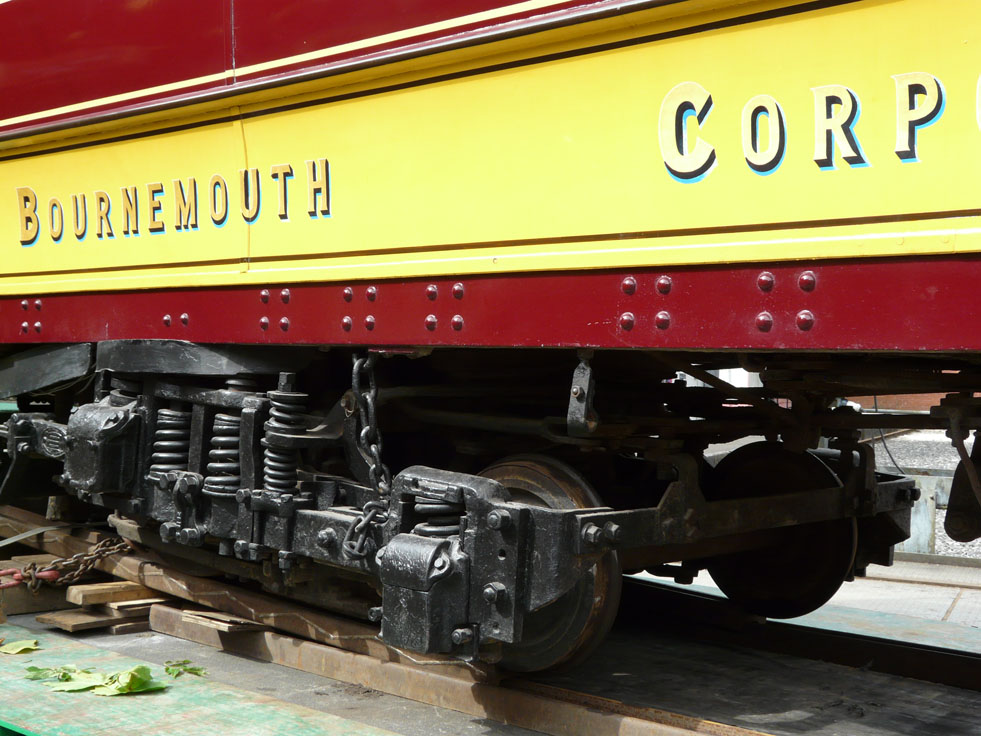 Laura Waters, Curator at Crich Tramway Village said:
"It has taken just over a year to complete the transfer of Bournemouth 85 to the National Tramway Museum collection, and it is great to see all the hard work finally pay off with the tramcars arrival at the Museum.
"Staff and volunteers from across the Museum have in the last couple of months been involved in finalising the transfer paperwork, altering the exhibition hall and undertaking the lengthy preparations for transport.
"It is a beautiful tramcar, and is a much welcome addition to the collection, to represent the narrow- gauge part of our tramcar history, which we can now share with our visitors."