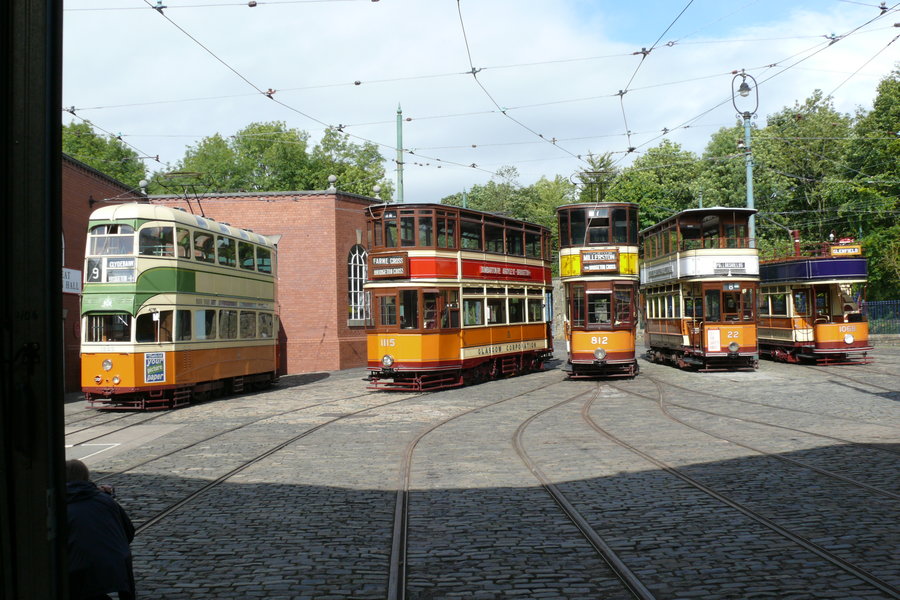 The Museum is home to the largest preserved collections of tramcars and associated works vehicles in the country. The collection comprises more than 80 vehicles, the majority of which are passenger carrying tramcars, but we also have several works vehicles, such as tower wagons, water cars/rail grinders and an electric works locomotive for shunting.
We are always asked by visitors and researchers for details about the vehicles in our collection, as they all have such varied and fascinating stories. At the Museum, we have been introducing individual interpretation panels for the tramcars in the depot, and we're planning on adding some more of these over the winter.
However a few years ago we started a project to update the Tramcar Collection page of our then website, with the aim of providing more information about each of the vehicles in the collection, rather than just a quick photo and caption.
Its been a long process, involving two changes of website in between times, hundreds of hours of work to pull together all our records and check other resources, as well as some last minute glitches with our current website, but we are finally able to say there is a brand NEW section of our website all about our fantastic collection of tramcars.
You can reach the new page, by clicking on the Library & Collections tab, and then in the drop down menu select Tramcar Collection.
So now you can search for your favourite tram, or perhaps you'd like to see how many trams we have from your home town. Perhaps you've had a ride on our Sheffield 15 horse tram, and you'd like to find out more about it. Whatever your interest our Tramcar Collection page will now let you explore the collection in more depth.
We always welcome feedback on something like this, so do make sure to have a look at the page to see how we've gathered all the information together about each of the tramcar profiles, and if you'd like to send us any further information to add to the profiles, then drop us an email to collections@tramway.co.uk