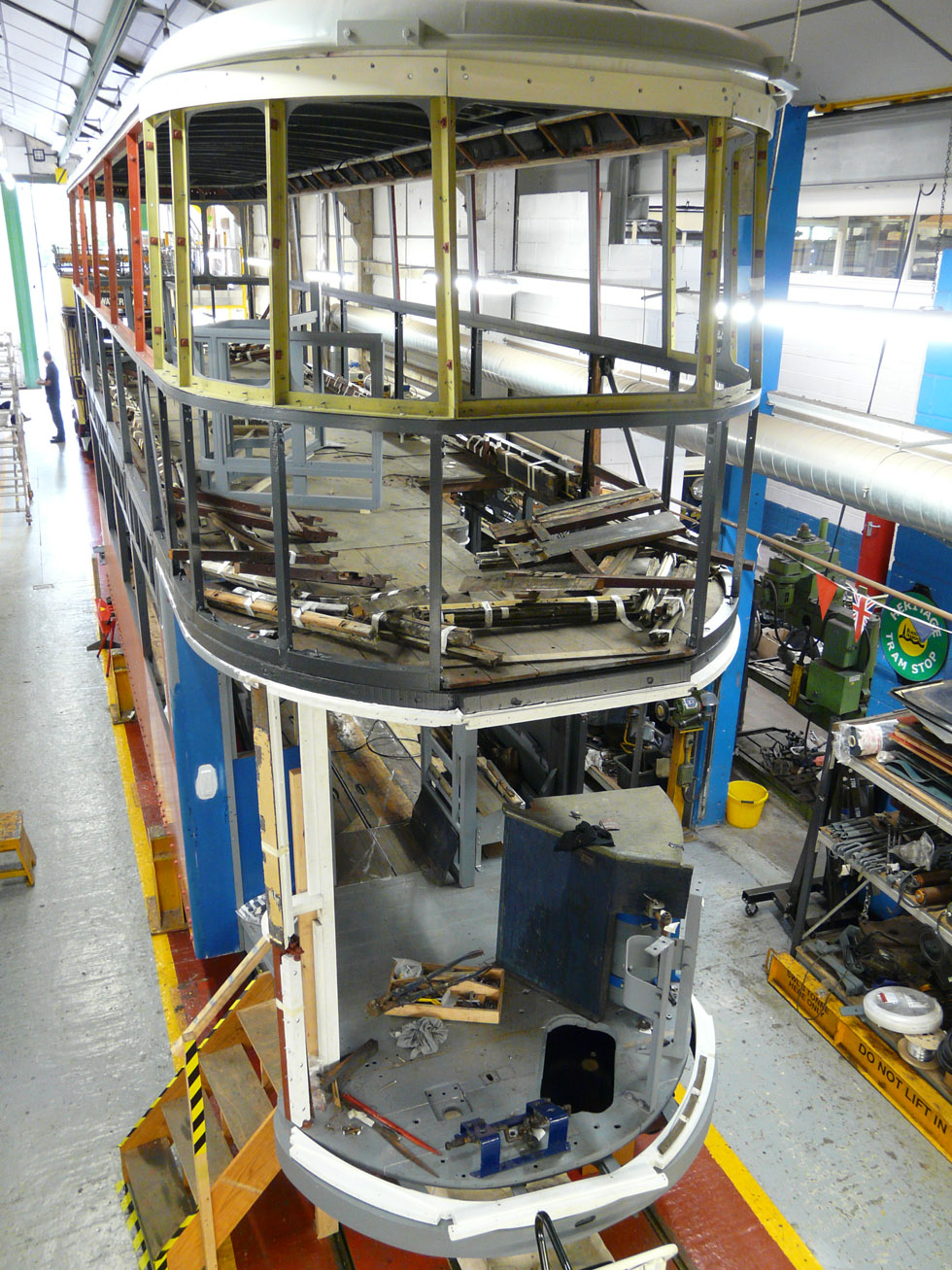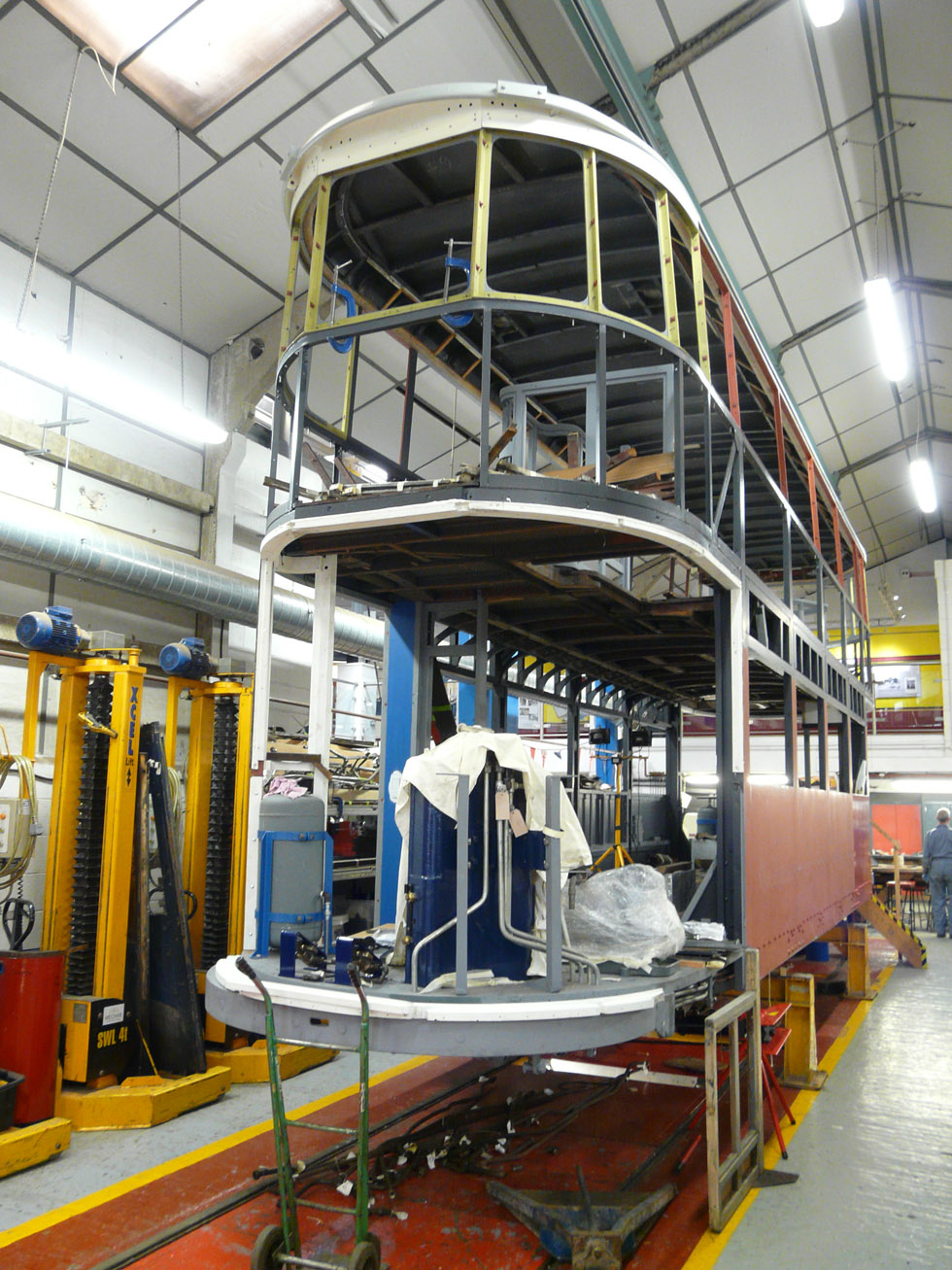 Progress continues to be made on the restoration of 'Bluebird', LCC 1, which is starting to take shape once more. From the vantage point of the public 'Restoration Workshop Viewing Gallery' it is apparent that the interior fittings have been taken from store and the complex task of restoring and repairing is in progress. From Workshop floor level the classic lines of the tramcar are beginning to be filled with detail and the iconic tramcar's form is re-emerging.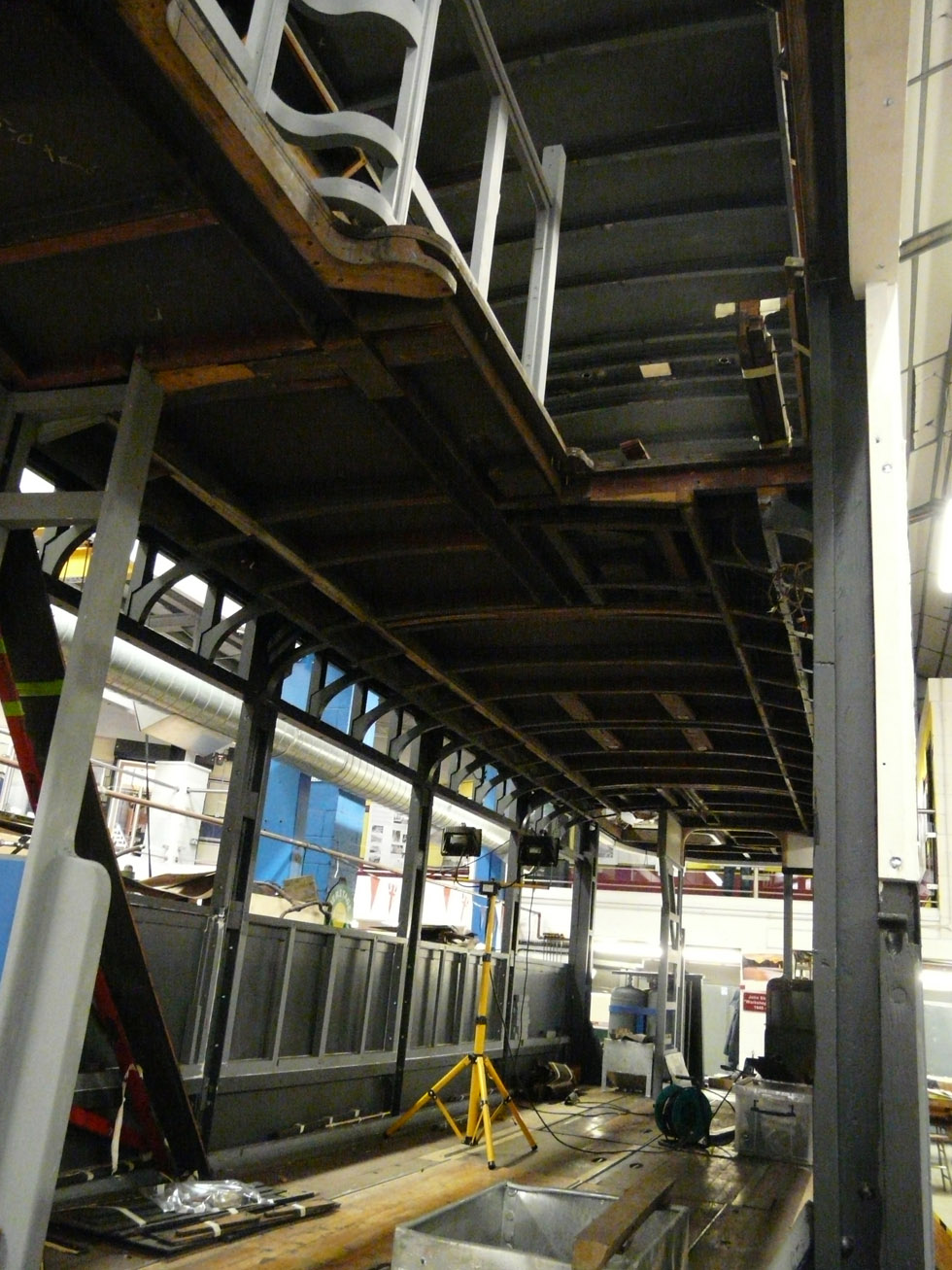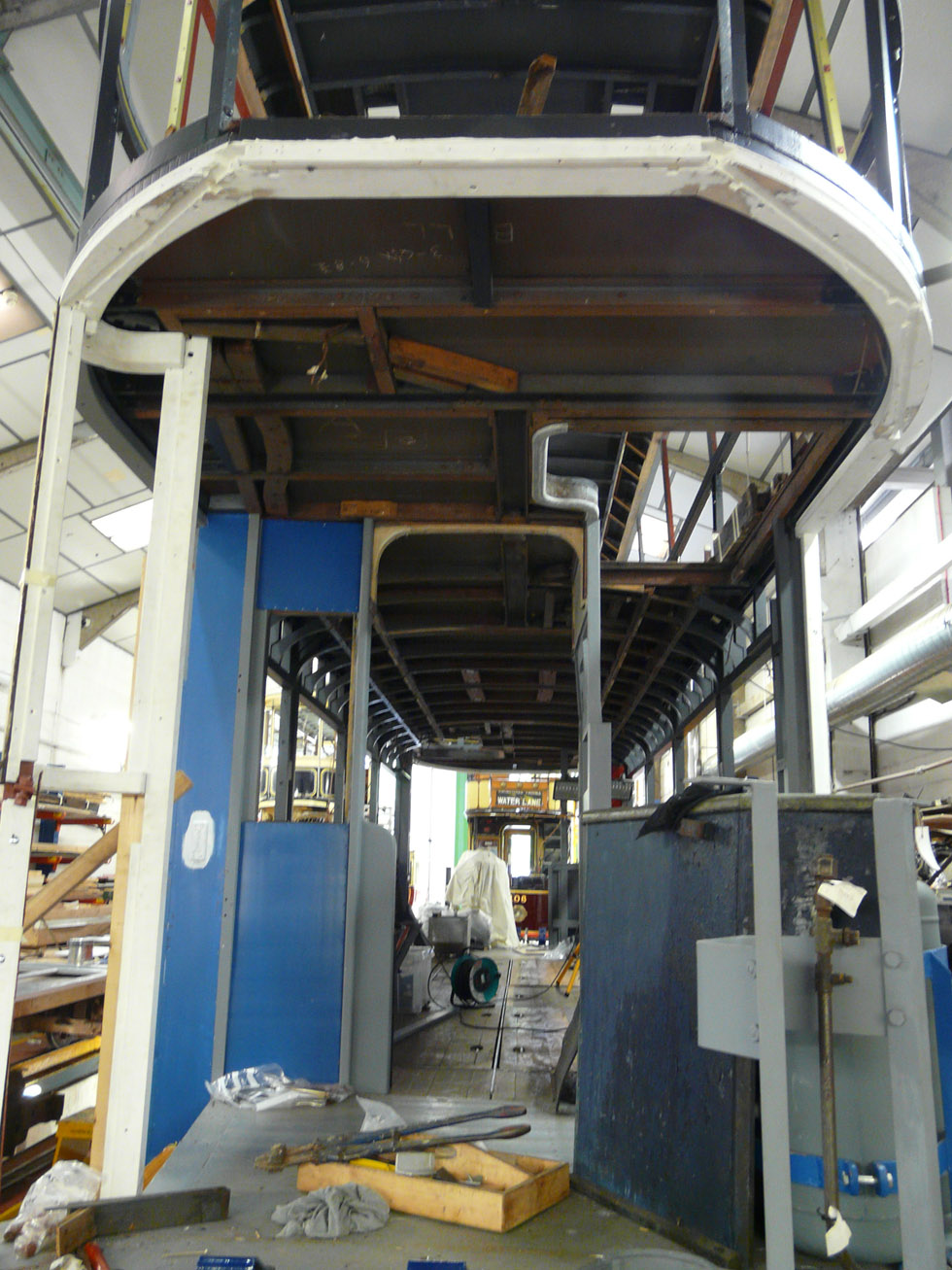 Whilst Bluebird's bodywork is taking shape, the trucks on which it will ride are also progressing well. Again, the view from the 'Restoration Viewing Gallery' gives an excellent overview, illustrating how aesthetically pleasing functional engineering can be.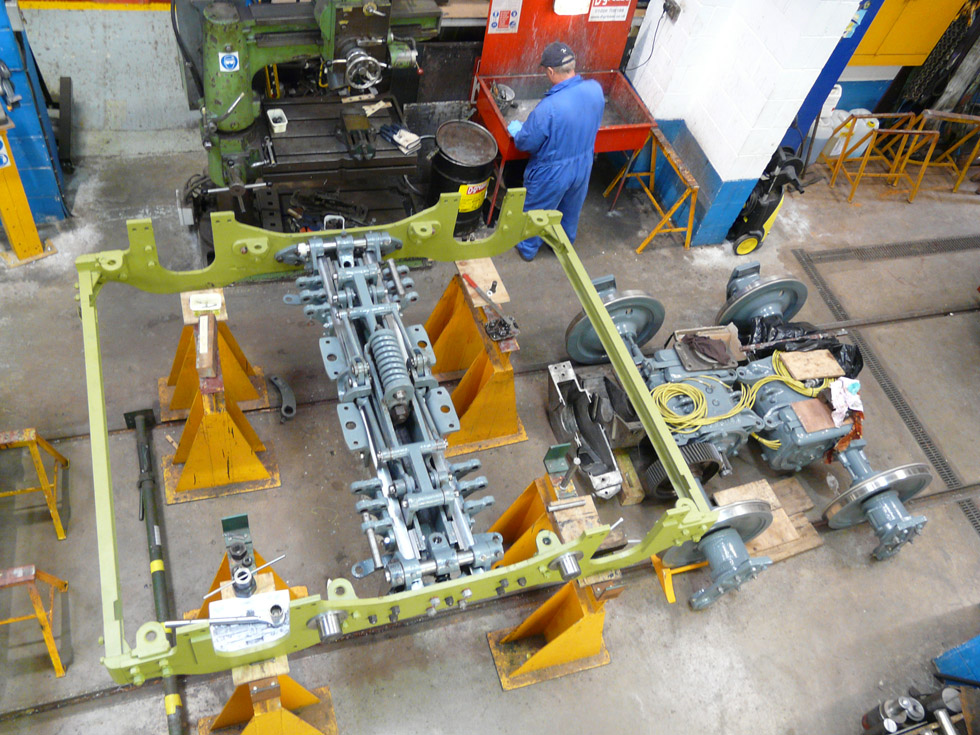 With its wheels, axles and motors (which have been repaired and overhauled) alongside it, the South bogie has been inverted and is being 'dry' assembled, meaning that the components are being trial fitted with the tightening process to be carried once all components have been proved to fit and operate correctly. Once this has been achieved the wheelsets and motors will be dry fitted.
Meanwhile, the North bogie has now been fully stripped down.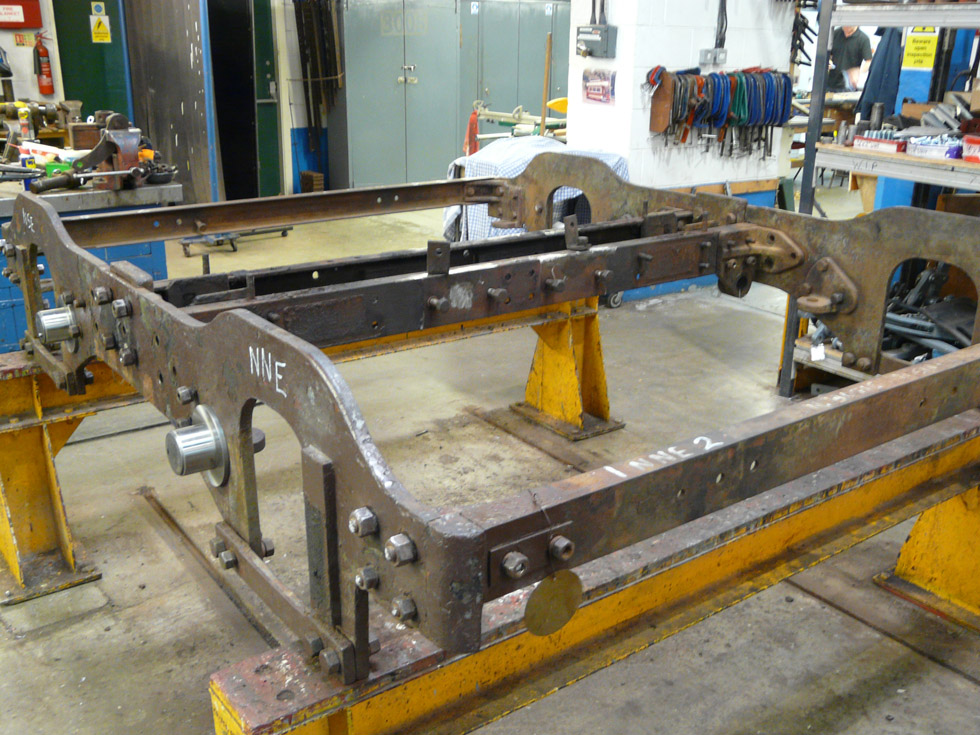 The wheels, axles and motors have already been repaired and overhauled, by our contractor Dorlec Ltd, at the same time as the other set, so the process is already well advanced.
There remains a huge amount of work to be completed before 'Bluebird' will once more carry passengers in the comfort for which it was designed back in the early 1930's.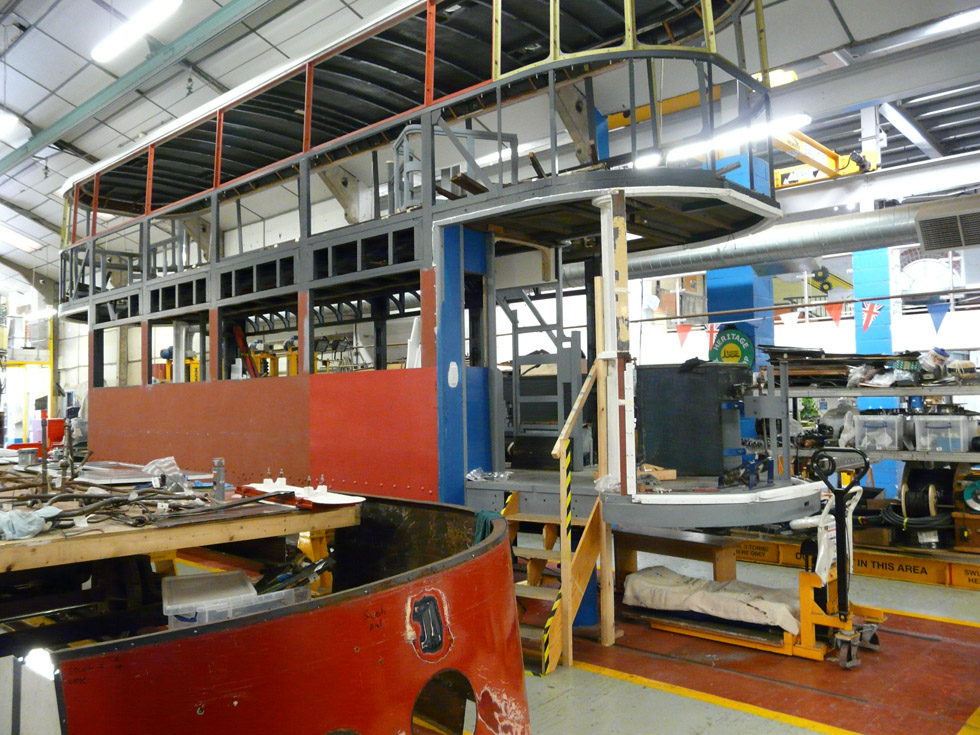 But, a much-awaited classic is taking shape once more! Do come and see our progress.