This past week we undertook testing on the motors and wheelsets of LCC 1, which have been with our contractor Dorlec Ltd for overhaul.
Two out of the four motors and wheelsets were on test, using the jointly designed and developed rolling road. The advantage of the rolling road test, is that we can check the performance of the commutator, gear interface and bearings. This can be very difficult to do once the truck has been assembled and placed back under the tramcars body.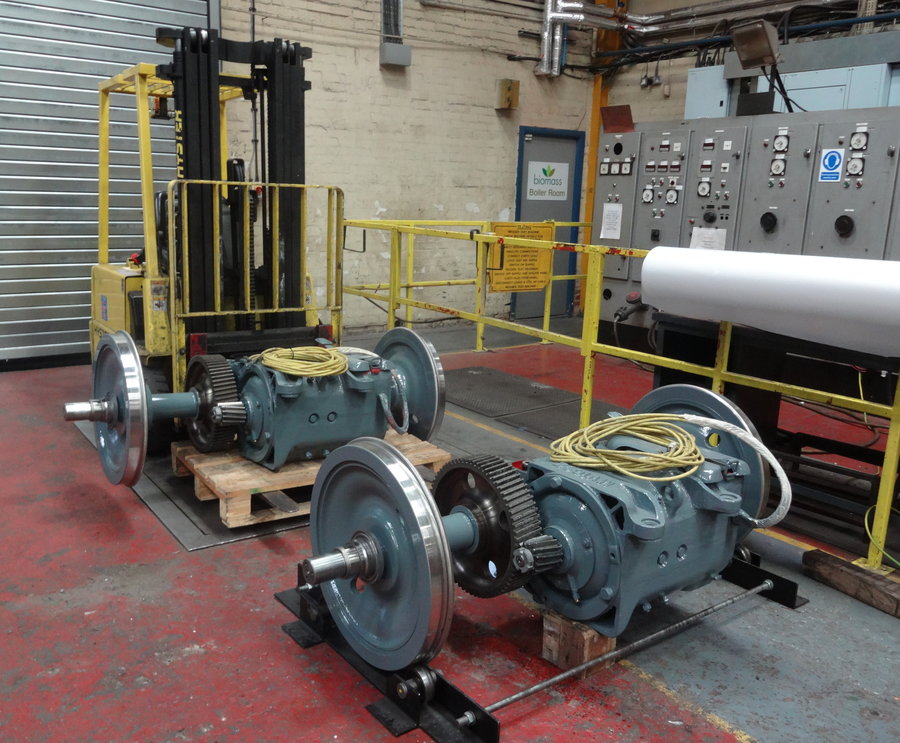 During the test, technicians from Dorlec monitor the performance of the motor, which includes checking that the bearings are running at the correct temperature.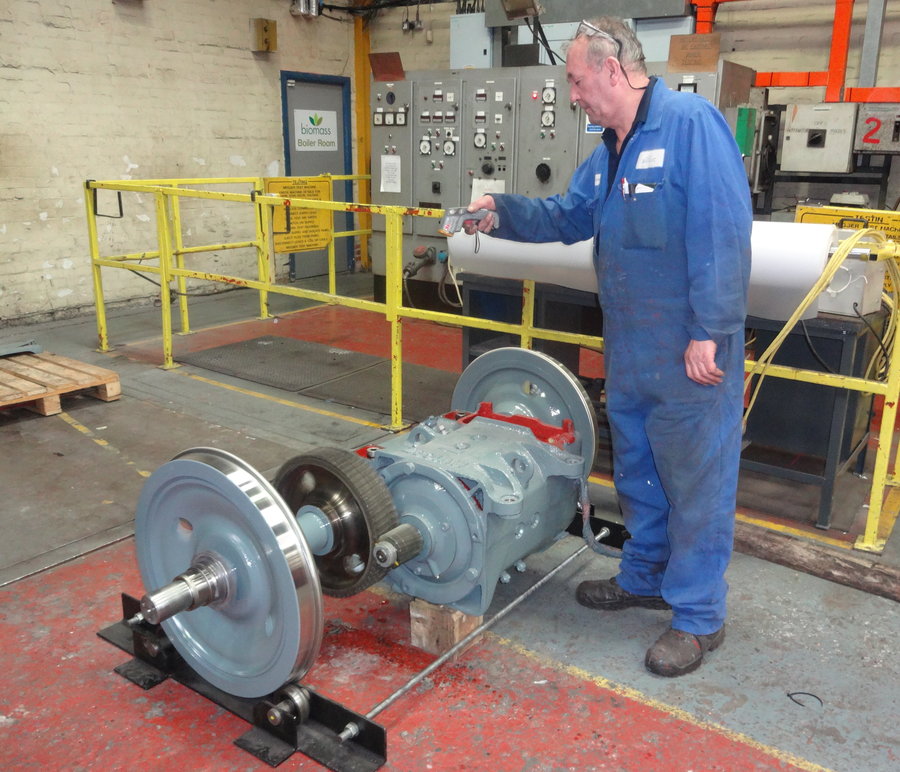 We also took the opportunity whilst with Dorlec, to weigh a complete motor and wheelset, something we've not done previously. Our engineers had been discussing what they thought the weight would be, and the result was a pretty lightweight 0.9 tonnes.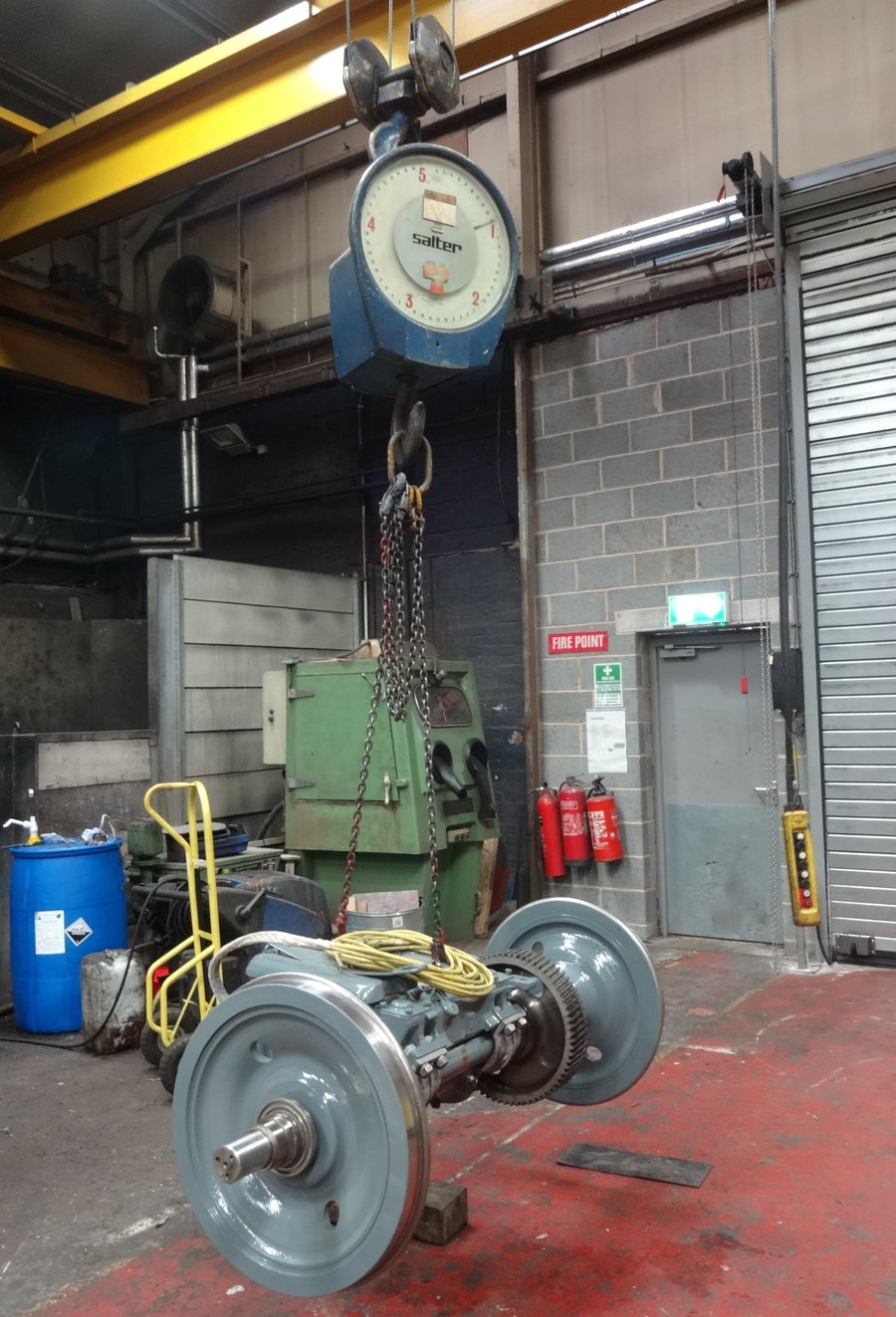 The testing was a significant moment in the restoration of the trucks for LCC1, as it was the first time that the two motors which were tested, had run since 1957.
The next couple of weeks will see the other two motors and wheelsets tested. Once this has been completed, two of the motor wheelsets will be heading back to the Museum, as we start work on reassembling the first of the two trucks.
Remember to keep checking back for more news of how the restoration project is developing.
All photos courtesy of Mike Crabtree ©