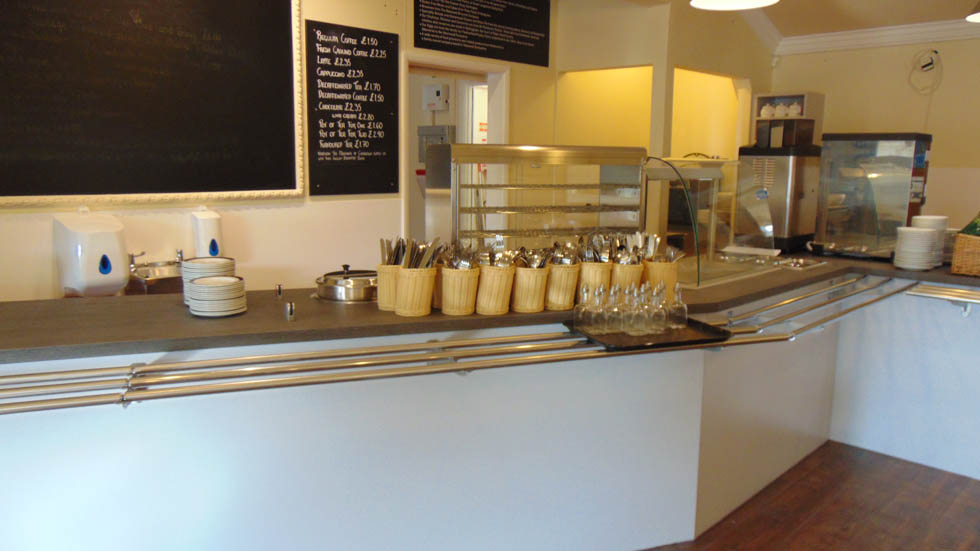 After reviewing our catering operation, we decided to have a counter self -service operation for the new season, with a new menu for a more efficient service to our visitors.
Pentalpha were chosen as the preferred contractor to up-date the counter in the Tearooms and the four photographs below show the development.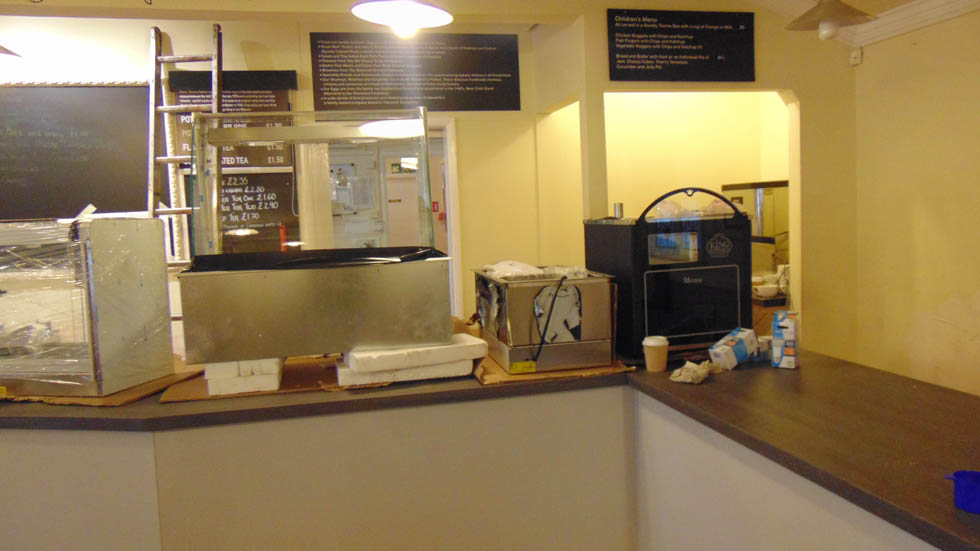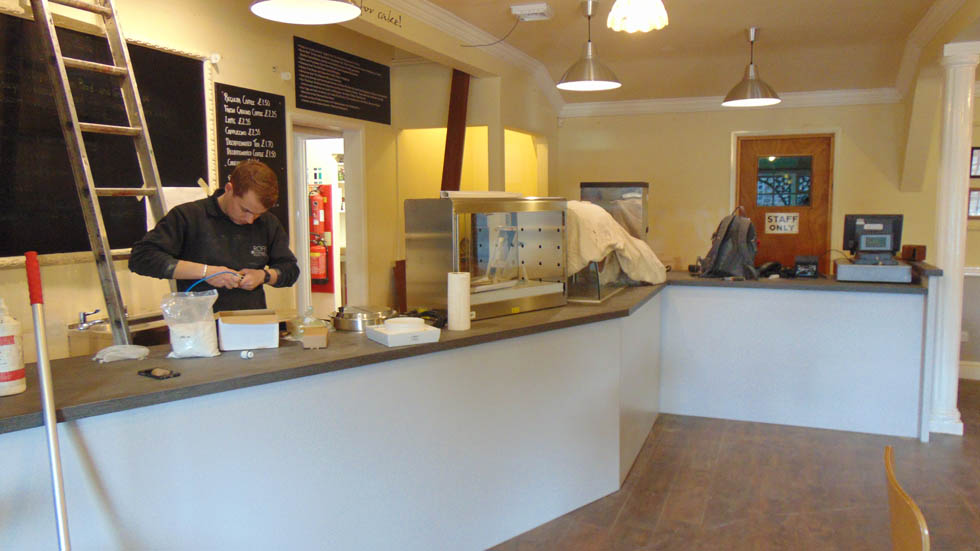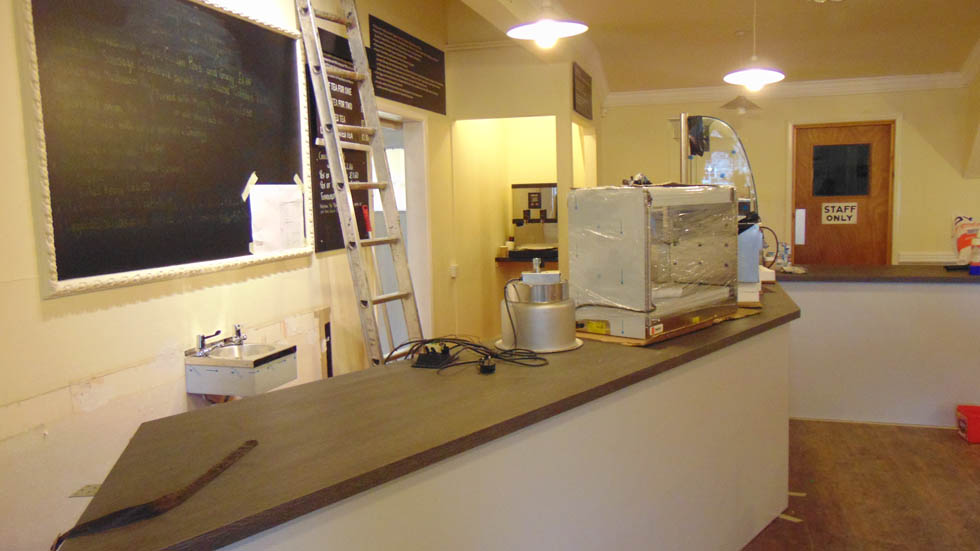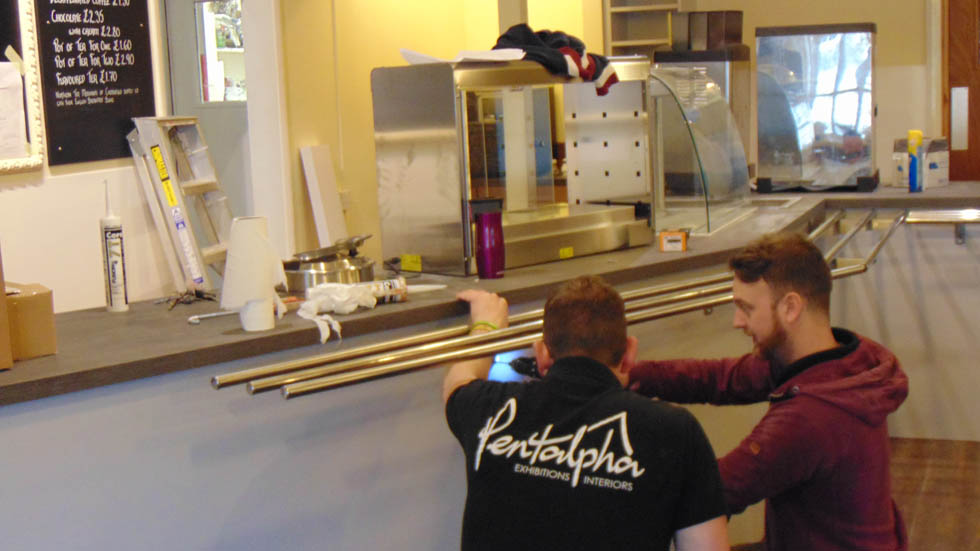 We hope you'll agree that the new counter (photographs below) looks smarter.  We have also purchased new cutlery and crockery.
Remember – there's always room for cake!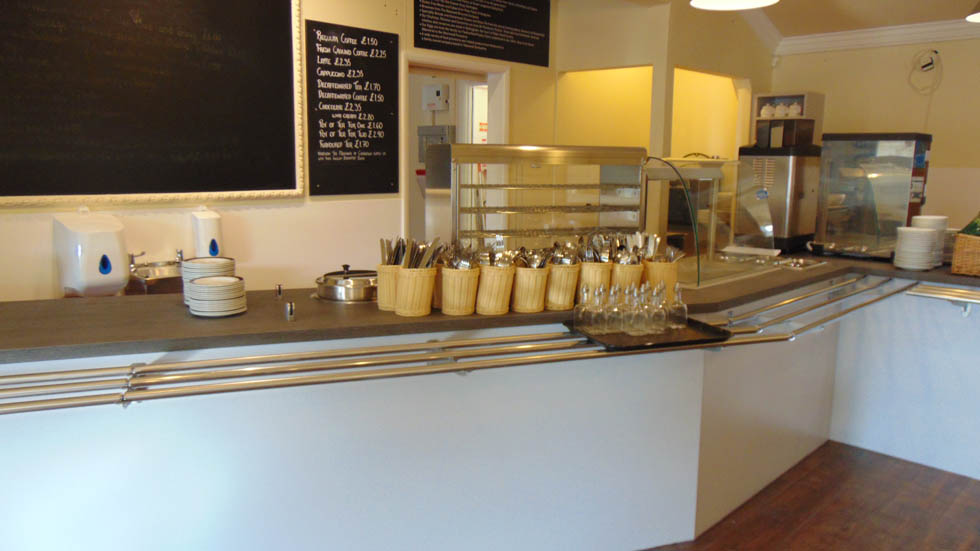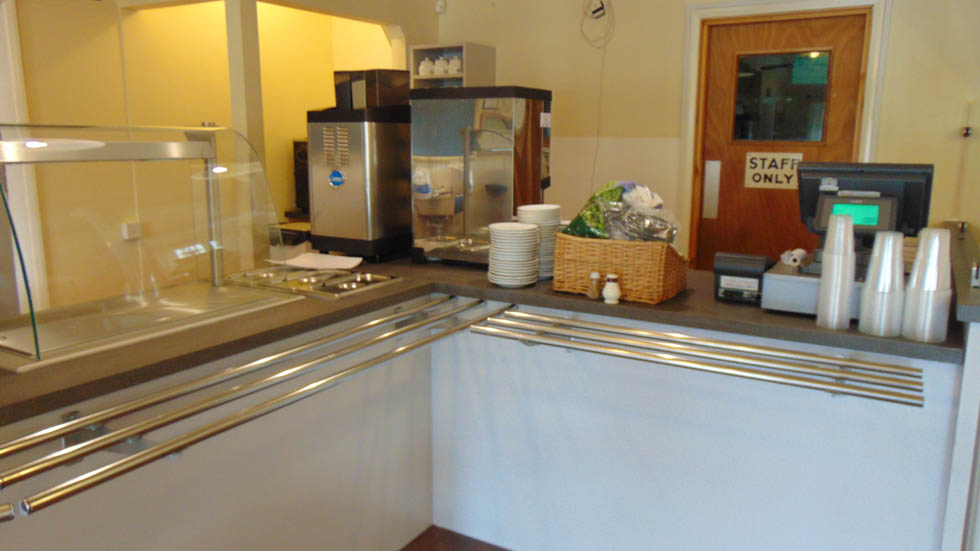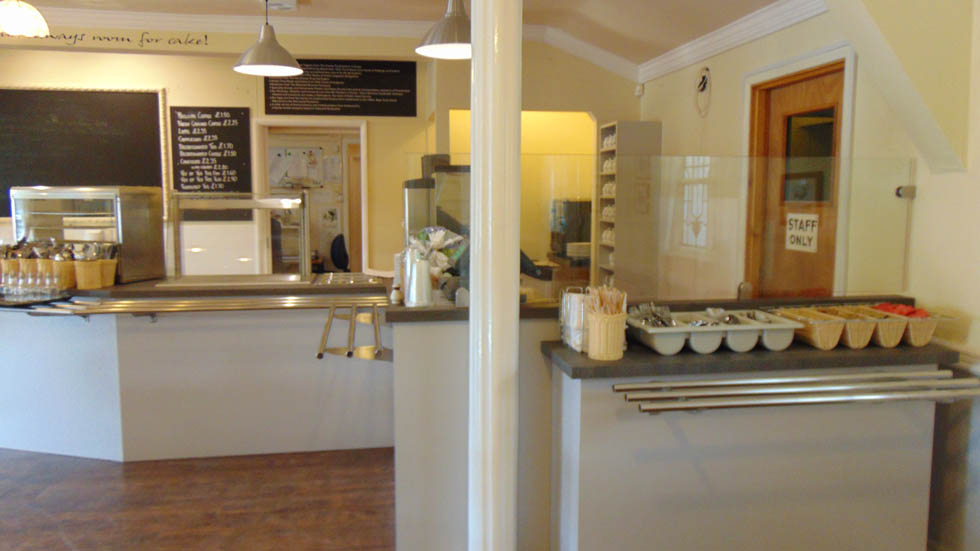 We would like to thank all our 2016 visitors who added donations to our onsite donations boxes. These have enabled us to purchase new outside street furniture (photograph below) for visitors to enjoy food and drinks outside Rita's Tearooms, increasing the outside seating area.
Let's hope for good weather now!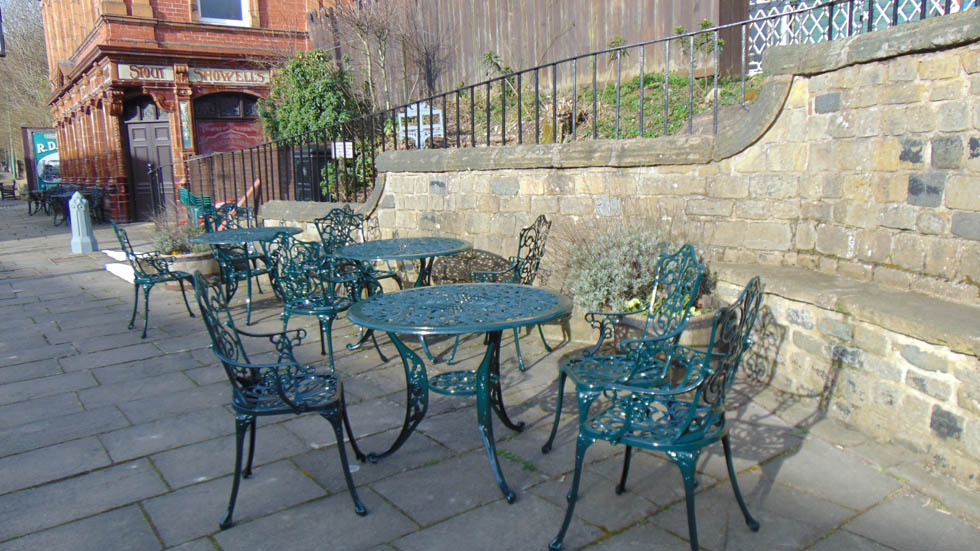 The Major's Bar in the Red Lion Pub also has an up-dated food and drink offering. New for this season is Sheffield gin.
As well as local cask ales, there is a new range of bottled beers, and snacks are served from 12.00pm – 3.00pm.