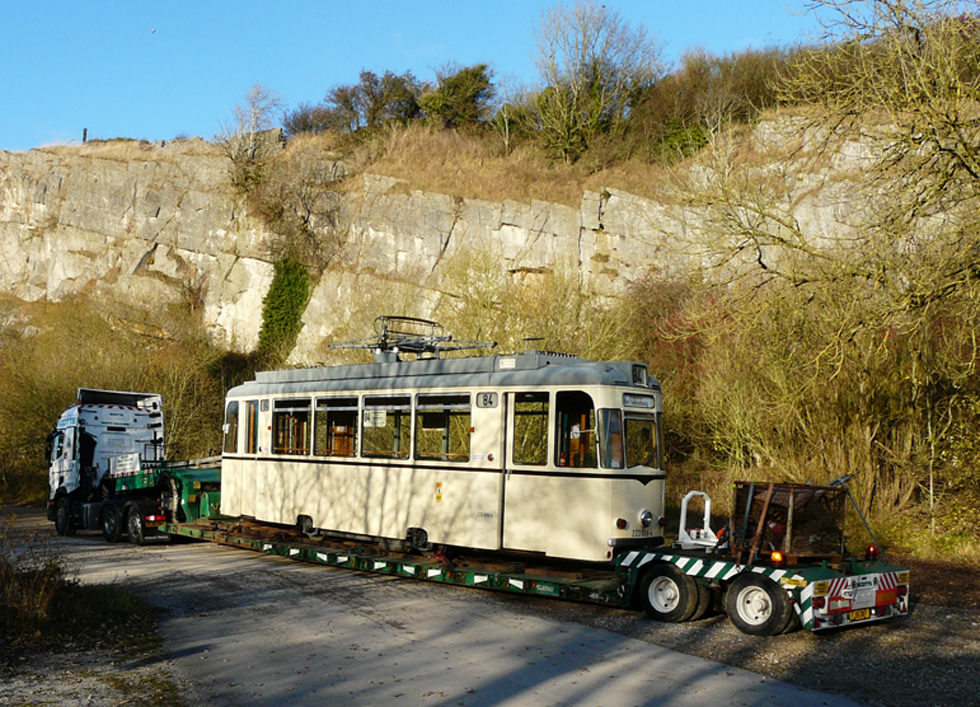 Berlin 3006, our prized access tram, has had some twenty years of almost daily service and has provided the experience of riding a classic tram to our less mobile visitors. It is the only access tram owned by the Museum and it is vital to us, and our visitors, that we keep it operational. Some engineering attention was becoming necessary but taking 3006 out of service in the operational season would not be an option of choice.
It may be surprising to learn that tramcars can have flat tyres, but this has been one of the issues with 3006. Trams do have tyres but they are made of steel; they incorporate the flange, which keeps the vehicle on the rails, and are very carefully machined to give the optimum profile for rail contact. The tyres are fitted to the steel wheels in a modern version of the technique by which metal rims used to be fitted to wooden cart tyres. The tyres are heated and fitted to the wheels and, when they cool, they shrink to give a tight fit.
In service, in damp or icy conditions, the tram driver has a mechanism for depositing sand in front of the wheels to provide additional adhesion for acceleration or braking (ask your crew to show you next time you are visiting Crich). This can produce uneven wear on the tyres and 3006 had developed a number of 'micro-flats'. Traditional methods of correction would entail lifting the body of the tram from its truck and the removal of the axles, involving significant time and cost. Modern second-generation tram and light rail systems utilise an underfloor wheel lathe to turn wheel profiles in-situ, and this a far more efficient method.
Our engineering staff and volunteers have established a cordial relationship with many other tramway operations, both heritage and commercial, and this includes Metrolink RATP Dev, the operators of Manchester Metrolink. When they were approached, and their aid requested, they very generously agreed to carry out the work for us, utilising their own floor lathe set-up.
Berlin 3006 left Crich late in November and, with the customary involvement of Scotts as our tram transporters of choice, headed for the Queens Road Workshops of Metrolink RATP Dev in Manchester, returning a couple of weeks later.
The photographs below are taken at  Metrolink RATP Dev in Manchester.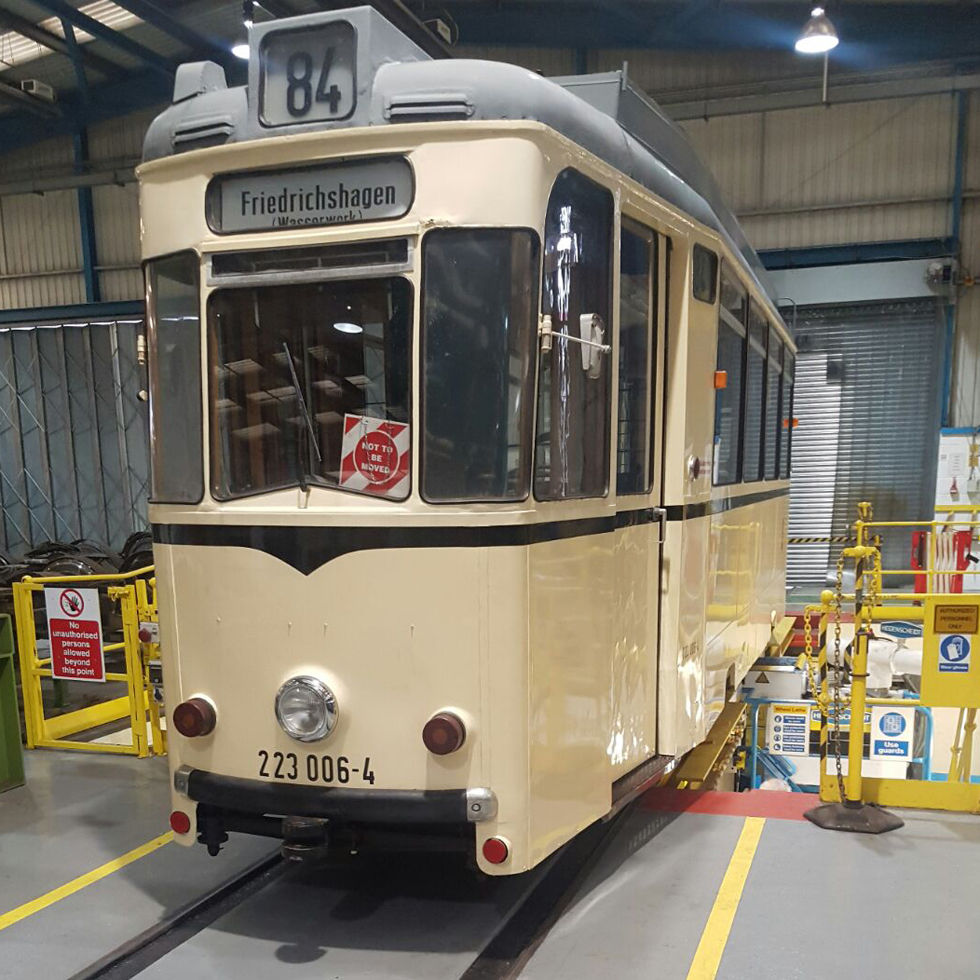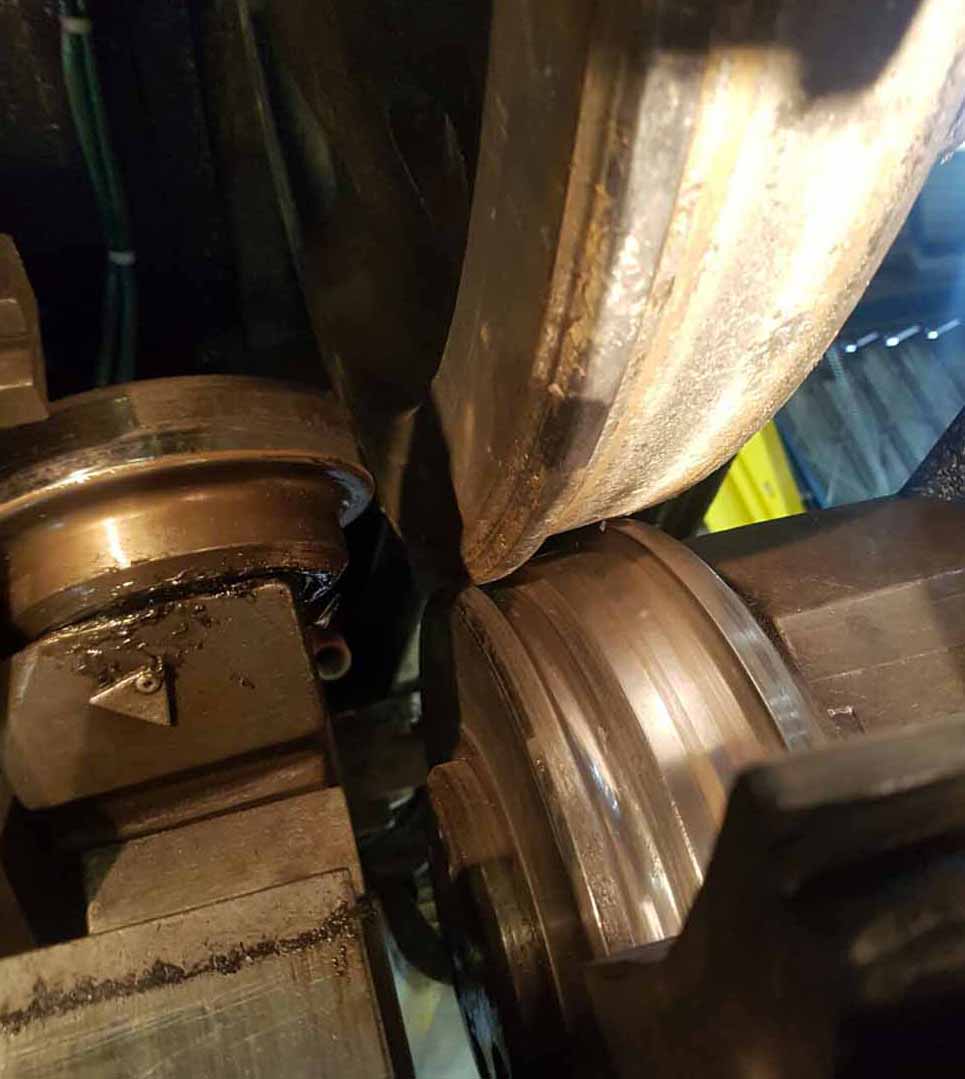 Photographs courtesy of Metrolink RATP Dev.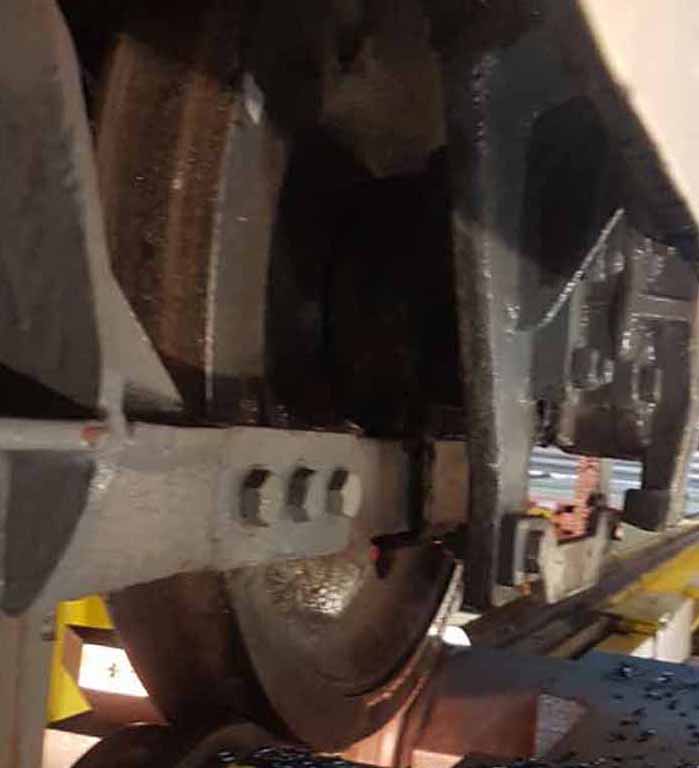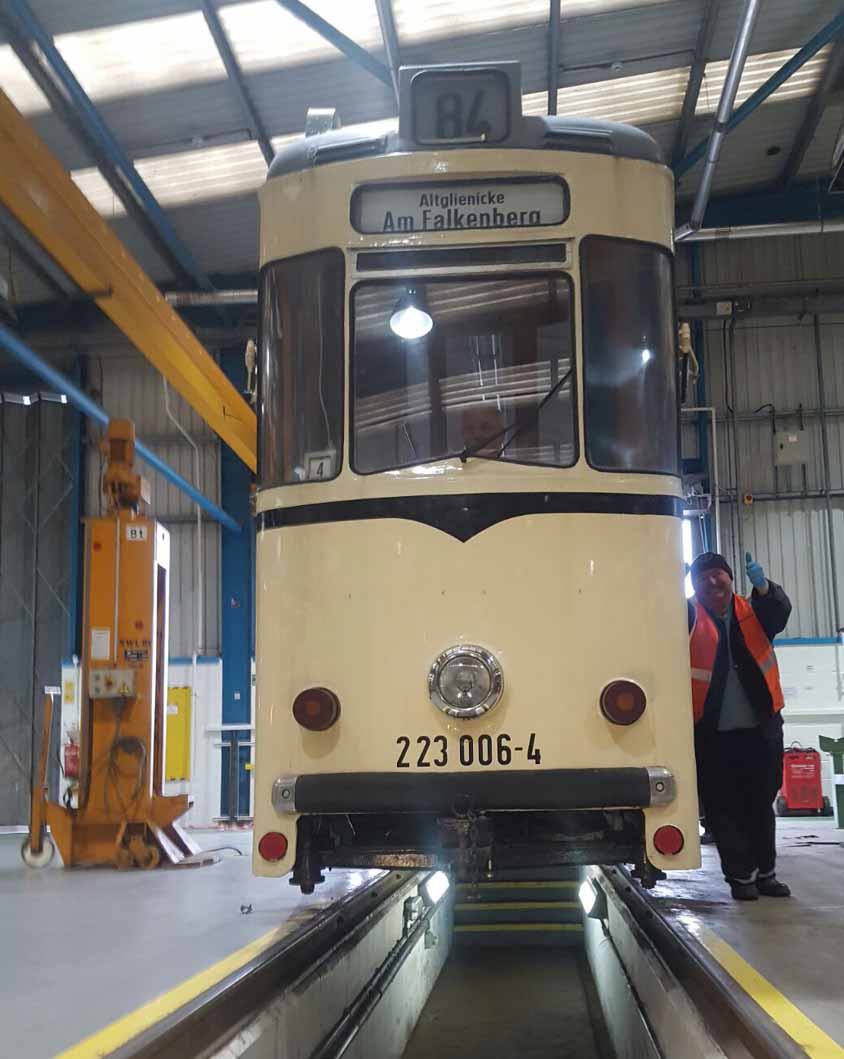 Photographs courtesy of Metrolink RATP Dev.
Thanks to the co-operation of a second-generation tramway, in applying modern technology and expertise to an historic tramcar, Access Tram 3006 returned to Crich two weeks after its departure. It now has round wheels once more! "Thank You" Metrolink RATP Dev!