Our latest update with our current restoration project,  LCC 1 comes courtesy of a visit on Thursday 12th January to our sub contractor, Dorlec Ltd, who have been working on the wheel sets for the tramcar.
Members of our Conservation Workshop team went over to see the Dorlec team reassemble the wheel sets. Always a bit of a nervous activity this one, as it requires freezing the axles and heating the gears and wheels, and then combining them together, but with a very narrow window of time in order to do so and get it exactly right.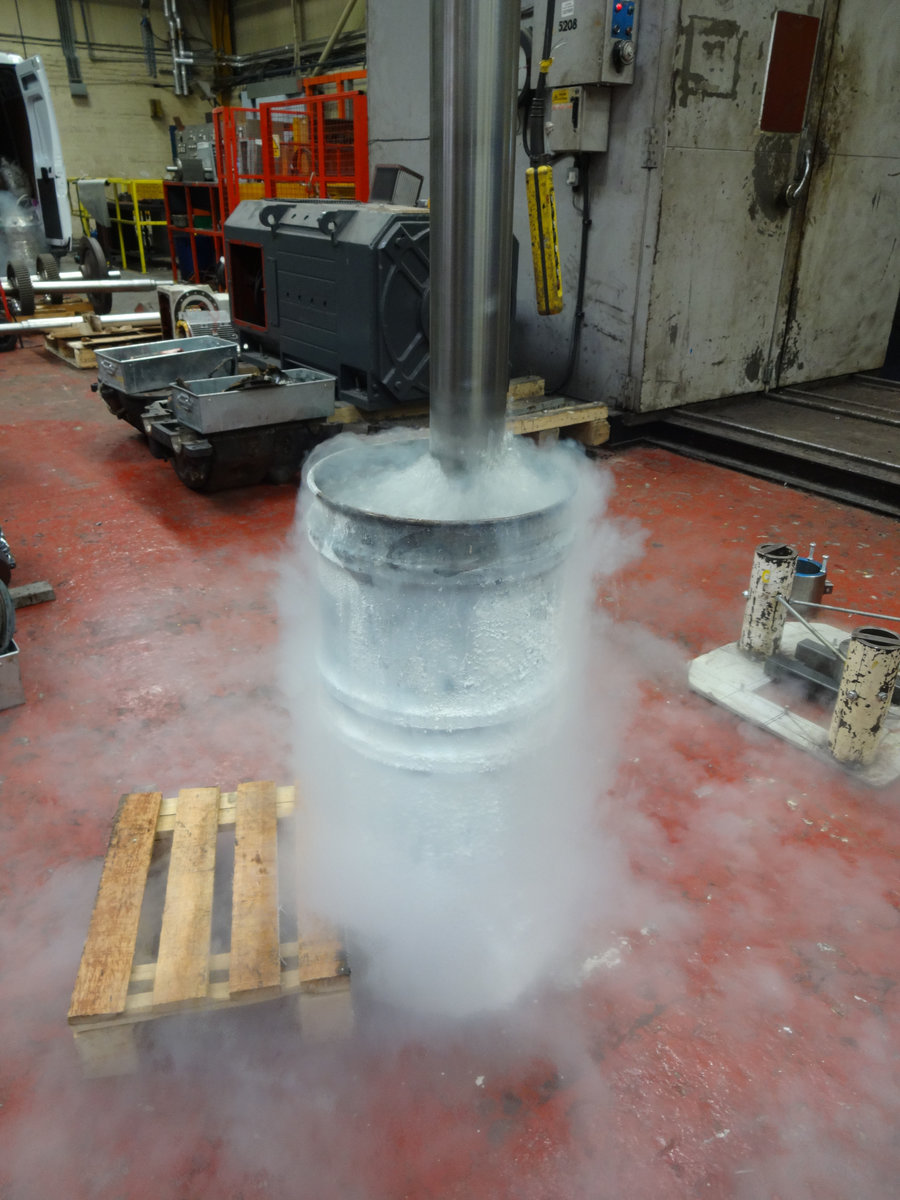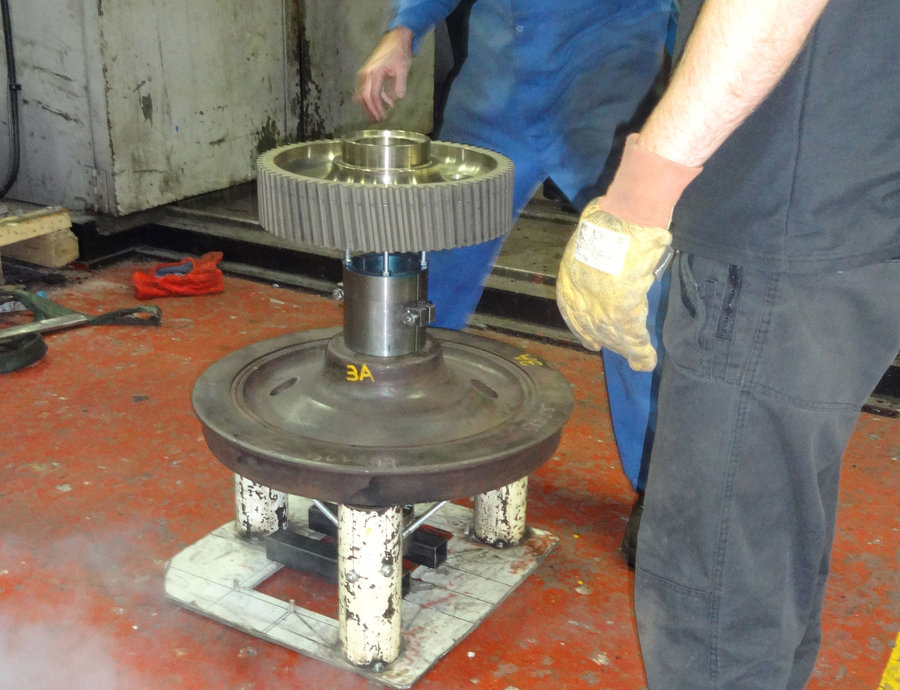 You can see in the images above that one of the axles had been dipped in liquid nitrogen. This has the effect of cooling the metal, which then contracts reducing the diameter of the axle. The second photo shows the wheel centre and gear which have been gently warmed in an oven, which has the opposite effect of the liquid nitrogen, and allows the metal to expand.
The wheel and gear have been removed from the oven and set up at the exact distance apart that they will need to be positioned on the axle. This is achieved by using a removable distance spacer which you can just see in the second photo. The axle will then be lifted out of the liquid nitrogen and dropped through the gear and wheel. There is an end stop underneath the wheel which means the axle won't drop too far through.
Once the axle has been dropped through the gear and wheel, the assembly is allowed to return to the ambient temperature of the workshop and as it does the metal of the axle will expand and the gear and wheel will contract, therefore creating a firm bond between the two components.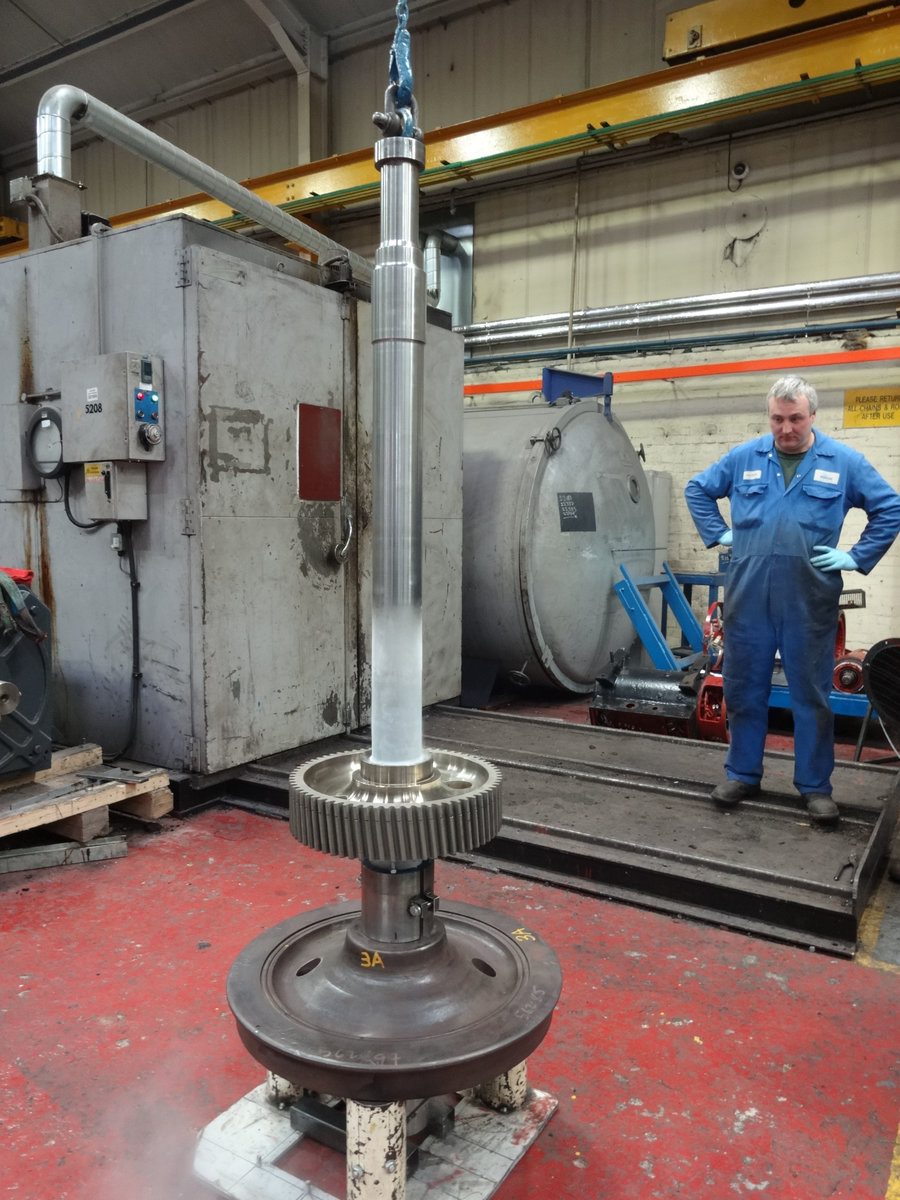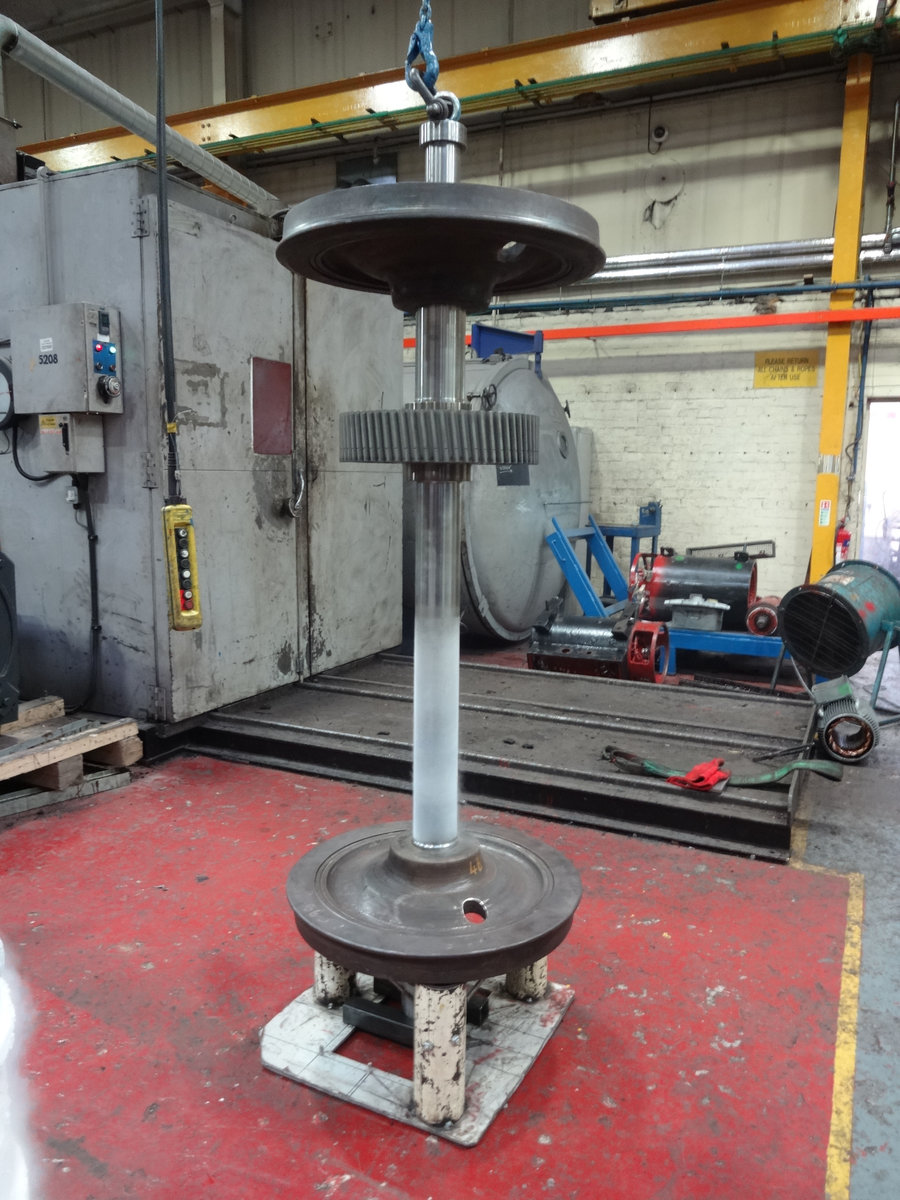 You can see from the images that it is a process that needs to be repeated twice on each axle in order to get both wheels in position, along with the gear. There were four wheel sets to be done, so eight wheels and four gears and by the afternoon, all four had been completed and were returning to ambient temperature in the Dorlec workshop.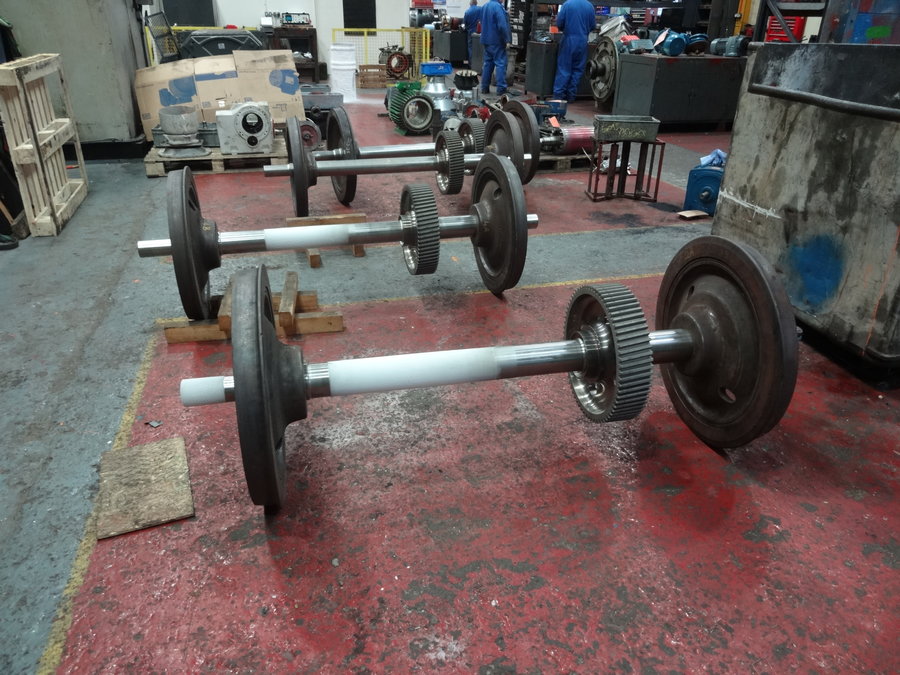 Now that the wheel sets are back together, they will need some further work with the wheel profiles needing to be turned on a lathe and then reassembled with the motors which Dorlec have also been overhauling for us. Then they will all be ready for testing on the rolling road assembly that Dorlec have in their workshop. We'll be sharing some more photos of this process when it happens in the next couple of months.
All photographs courtesy of Mike Crabtree