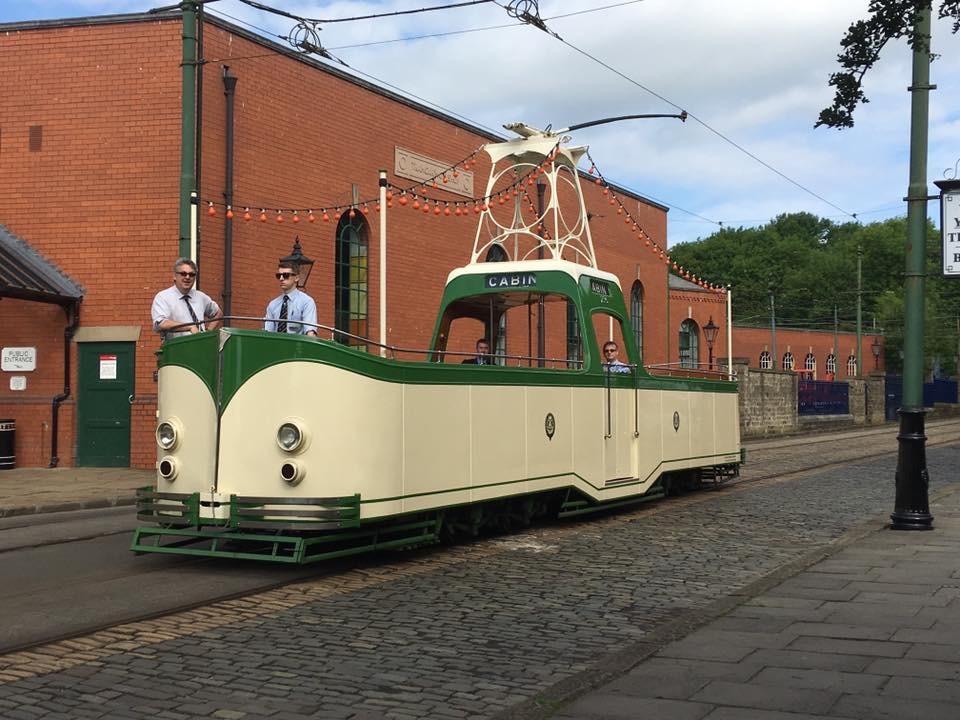 Sunday 11th September will see the vintage trams and tramway managed and crewed by a team of young volunteers for the day at Crich Tramway Village.
These include Sam Burton-Smith, who completed his tram conductor training aged 16 in July 2015.  Sam said: "I've been interested in trams since I was a child and I came to Crich Tramway Village and am really enjoying being part of the volunteer crew".
Hannah Douthwaite from Mansfield, also passed her conductor training last year aged 16 and became a regular conductor from October 2015. Hannah had also been inspired since visiting Crich Tramway Village as a child 12 years previously.
Joseph Burberry, 27, has been a volunteer at Crich since summer 2012 when he started as a conductor. He has been volunteering regularly ever since.  Joseph said: "Before I was a volunteer I was just the usual visitor with a keen interest in trams. I first came to the tramway museum when I was 10 with my Grand-dad. I know it's cliché but I was hooked. Becoming a member and volunteer driver helped me with my ambition to work as a tram driver for Metrolink too."
Rich Westman, 25 from Runcorn, is a conductor and driver on the trams and is Young Members Co-ordinator. He has been volunteering since 2009. It all started when Rich had finished his A' levels and had more free time, so offered his services to Crich Tramway Village. He qualified as a conductor two months later and became a driver in 2013.  Rich commented: "It's a lot of fun and an escape from boring day to day activities. The volunteers are a fantastic bunch of people and it's a different dynamic every day".
All the conductors on the day will be under 21 and the rest of the young volunteers on the trams will be under 30.
The youngest Duty Engineer, Cameron Sharp, aged 22 will be also be on duty. Cameron started volunteering in the Workshop from the age of 16 with his Father and although still a volunteer, was also able to secure a job at Rolls Royce as a result of the experience he gained at Crich Tramway Village.
Cameron said: "It's important to encourage young people to volunteer, so that we pass on and maintain skills from previous generations and therefore preserve a future and our wonderful tramcars for the enjoyment of the public and Tramway Museum Society Members for many years to come."