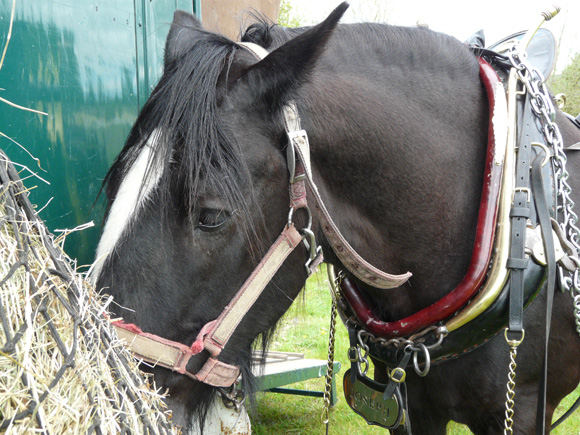 Joseph, the beautiful Shire horse and star of our popular Horse Tram Days, will be making one final visit to Crich this season, on Wednesday 31st August. He will once again be hauling Sheffield horse tram number 15, from 11.00am to 1.00pm and from 2.00pm until 4.00pm.
Joseph seems to be rapidly developing a real fan club at Crich. If you are one of Joseph's fans this will be your last opportunity to meet up with him and to ride the horse tram in 2016.
He will be back in 2017, and we are again planning 6 Horse Tram days for the season, but the first of these days will not be until May so his real fans will not wish to miss this opportunity. We, and Joseph, look forward to seeing you on the 31st.