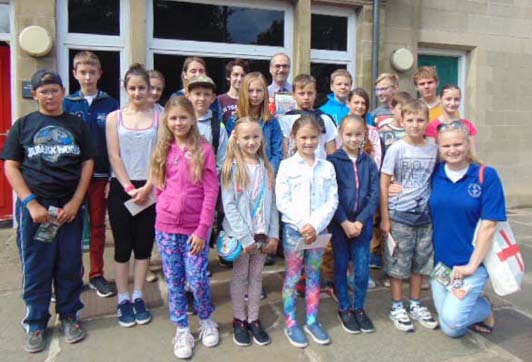 Crich Tramway Village played host to a group of children and local hosts from Chernobyl on Thursday 18th August.
The group from Chernobyl Children Lifeline (Pinxton & East Derbyshire Link) presented Crich Tramway Village General Manager, Dr Mike Galer, (fourth from right, back row) with a framed photograph of the group and a traditional Russian Doll.  They also sang a group song  in Russian on arrival.
The group visit every year, and are celebrating 20 yeas of help in the 30th Commemorative year of the disaster.
They enjoyed tram rides, activities on the Woodland Walk, the labyrinth and the beautiful views of the Derwent Valley.