Today we were delighted to welcome Bryan Lindop, Head of Heritage at Blackpool Transport and Bob Mason, Service Delivery Director at Blackpool Transport to officially launch Blackpool Balcony 40 back into service, after the fantastic work carried out by the Conservation Workshop team.
Also in attendance were David Frodsham, The Tramway Museum Society President with wife Tina and grand-daughter Sophie; Colin Heaton The Tramway Museum Society Chairman; Dr Mike Galer, General Manager at Crich Tramway Village and Mike Crabtree, Traffic Department Driver Instructor.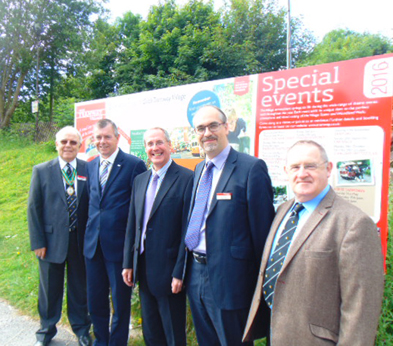 The photo above shows from left to right: David Frodsham; Bob Mason; Bryan Lindop; Dr Mike Galer and Colin Heaton.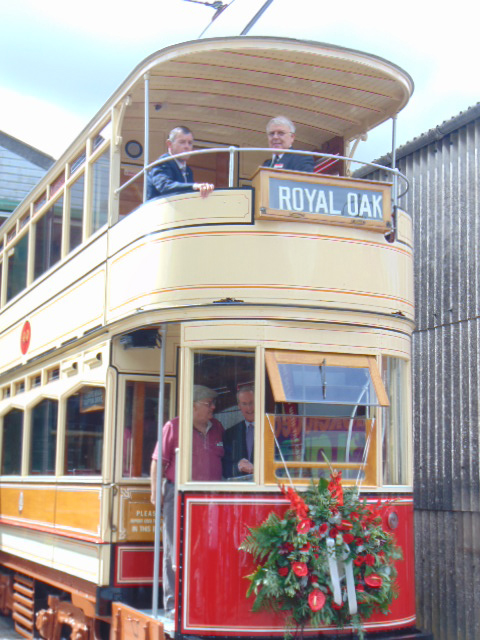 Under guidance from Mike Crabtree, Bryan Lindop drove the tram to Glory Mine at Crich (photo left above).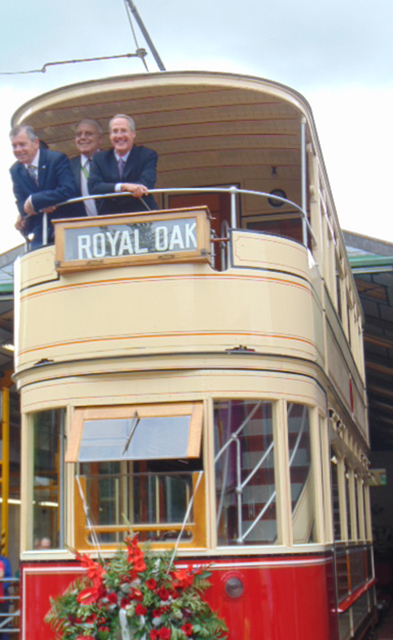 The photo right above shows Bob Mason, David Frodsham and Bryan Lindop on the balcony of Blackpool 40.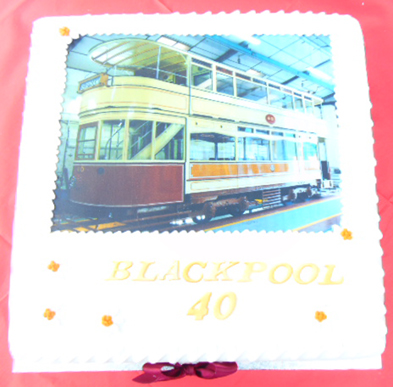 The Blackpool Balcony 40 Celebration Cake.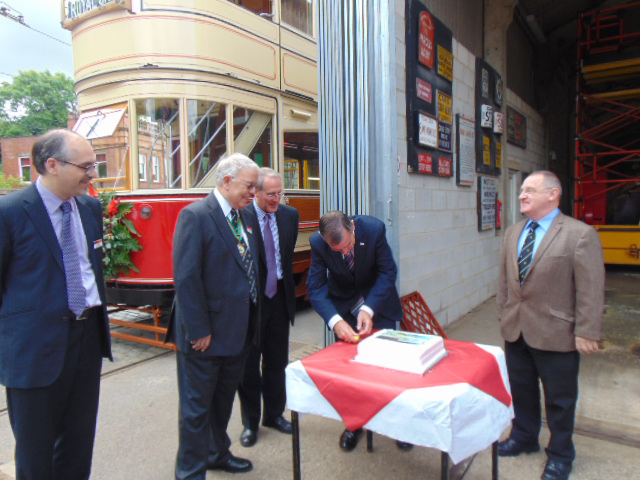 Preparing to cut the celebration cake.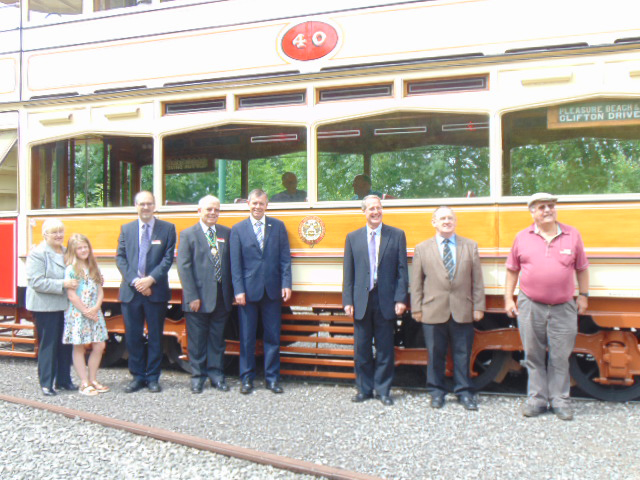 The line up at Glory Mine.  Left to right: Tina Frodsham with Sophie; Dr Mike Galer; David Frodsham; Bob Mason; Bryan Lindop; Colin Heaton and Mike Crabtree.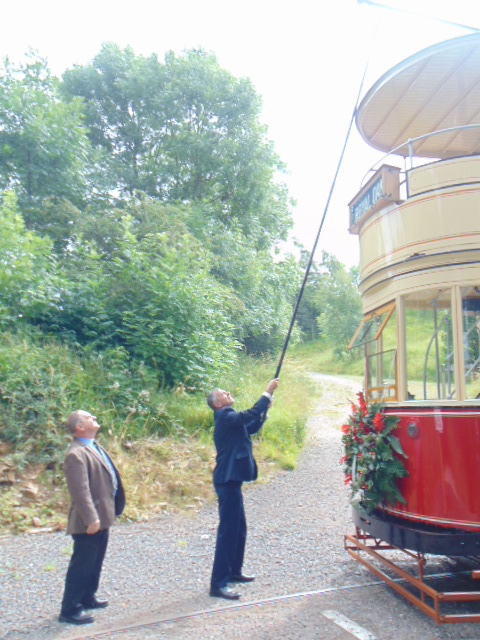 Bob Mason turning the trolley pole at Glory Mine, ready for the return journey.