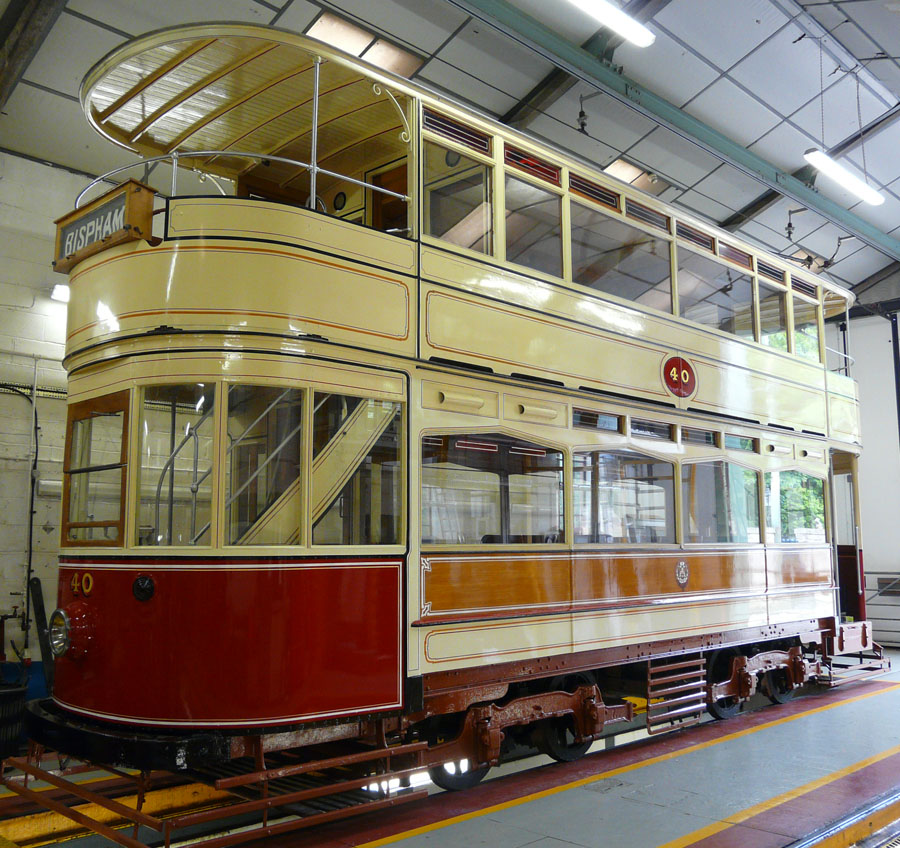 Blackpool trams are always popular at Crich and a great favourite, 90 year old Balcony Car 40 is almost ready to be returned to service.
Having received an overhaul, and a repaint, Balcony Car 40 will be emerging from Crich Tramway Village's excellent Conservation Workshop in pristine condition and ready for many more active years carrying passengers.
Attention to detail has included ensuring that the colours more accurately depict the originals.  Scumble has been used to create the wood-effect for some of the panels.
Rolling Stock Engineer at Crich, Peter Bird said:
"It will be great to have one of the stalwarts of the fleet back in action. It is always popular with visitors and our crews."
The re-launch ceremony will also be attended by Crich Tramway Village General Manager, Dr Mike Galer,   Tramway Museum Society (TMS) President, David Frodsham and TMS Chairman, Colin Heaton.
Colin Heaton said:
"Tramway Museum Society links with Blackpool Corporation Transport / Blackpool Transport Services go back to the 1940s and we hope that this will be reinforced by welcoming Jane Cole and Bryan Lindop to re-launch Blackpool Balcony 40."