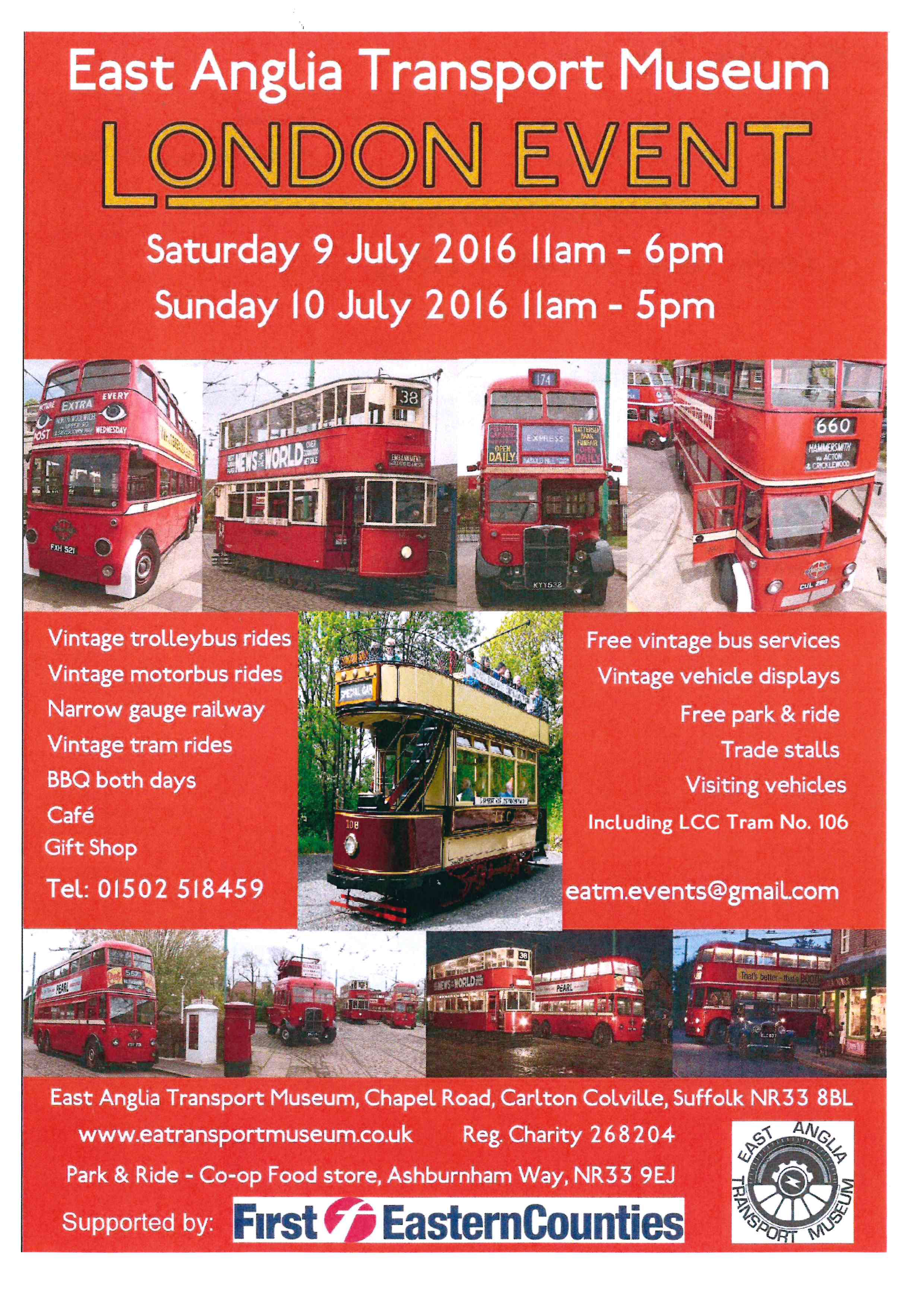 London County Council 106 has arrived safely at East Anglia Transport Museum at Carlton Coalville, Suffolk ready to run at their London Event on Saturday 9th and Sunday 10th July 2016.  The event will run from 11am – 6pm on Saturday and 11am – 5pm on Sunday.
As well as vintage tram rides, the event promises vintage trolleybus and motor bus rides, a narrow gauge railway, trade stalls and BBQ.
Crich Tramway Village will have a stall at the event, where you will be able to chat to one of our volunteers.
After the event, LCC 106 will be transported back to Crich to feature as one of the stars at our Edwardian Event from Friday 15th – Sunday 17th July 2016.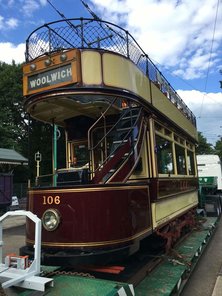 LCC 106 after arriving at East Anglia Transport Museum.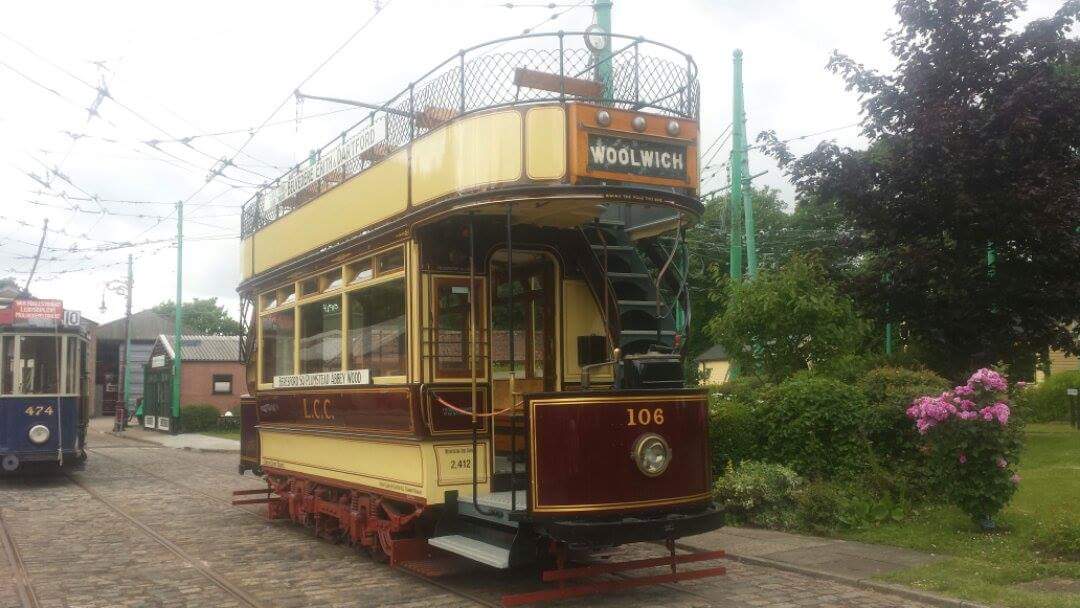 LCC 106 ready for passenger service at East Anglia Transport Museum's London Event.