Garmendale are progressing well with restoration on LCC1 in the short time they have had the frame. The side panels have all been removed and they have braced the frame to provide stability whilst they work on it.
Looking down on the body you can see that the top rail has been entirely removed, due to its severely deteriorated stated.  The metail was so corroded that a small part of it had actually broken off when we transported  the body to Garmendale.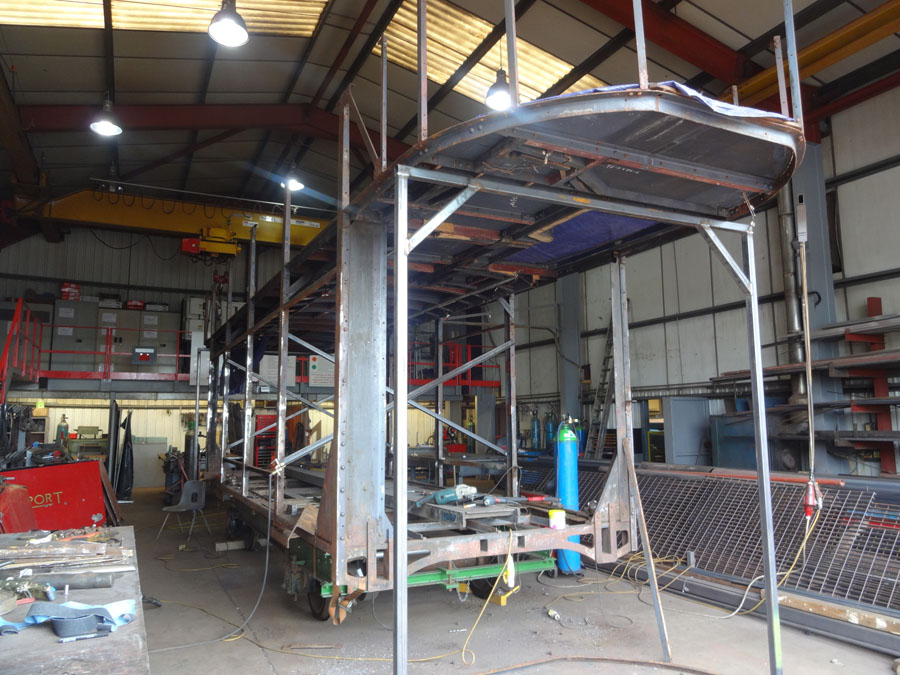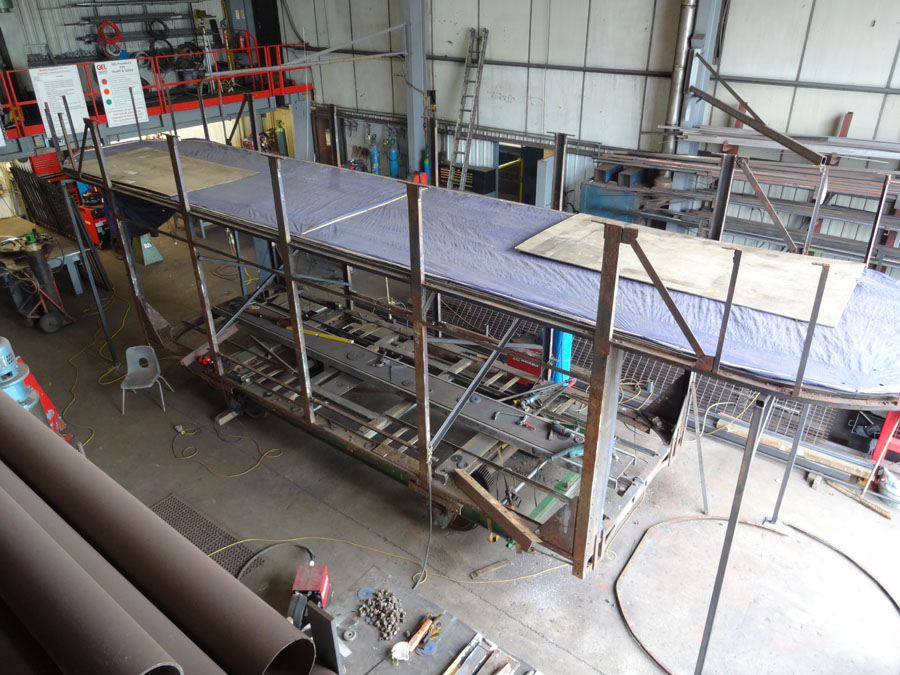 The photographs below show closer views of the above. including some of the metal frame, detailing the level of corrosion on the frame.
The original curved end sections of the top rail, which have been removed, will be used as a template for creating new sections.
A closer view shows the bracing being used to support the frame, but also the uprights on the top deck where the curved sections should sit on top, but have now been removed.
Photographs by Mike Crabtree from Crich Tramway Village with kind permission of Garmendale Engineering Ltd.
Garmendale Engineering Ltd have some great photographs of LCC1 arriving at their workshop.  See: http://www.garmendale.co.uk/blog/were-proud-to-welcome-lcc1-into-our-workshop/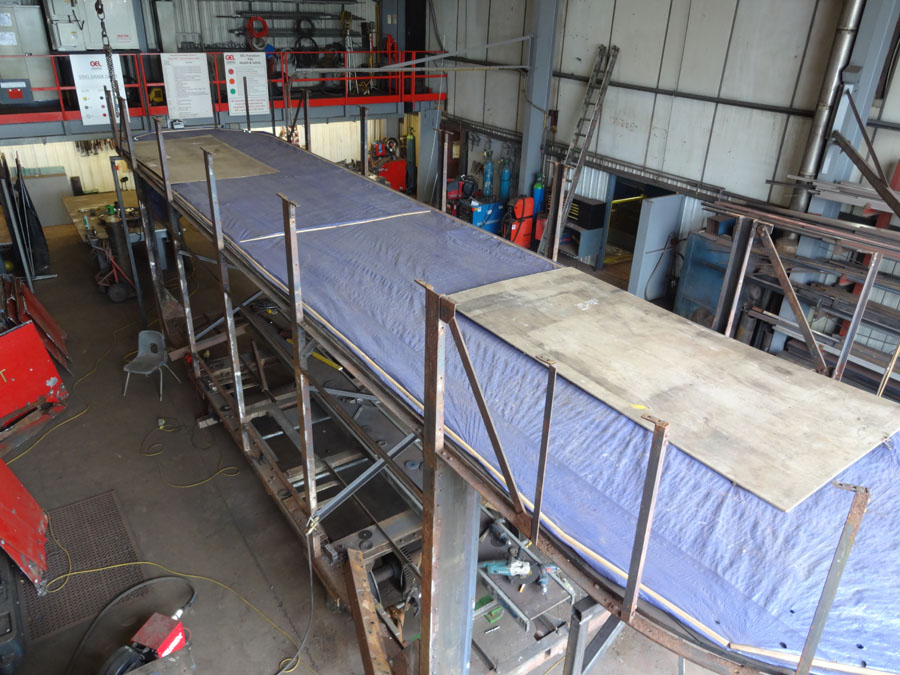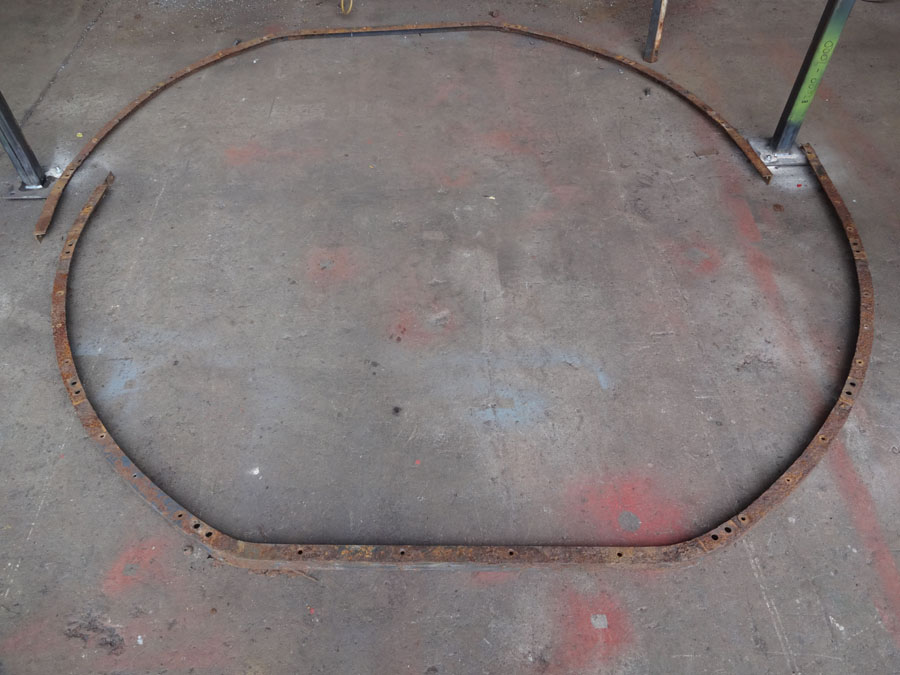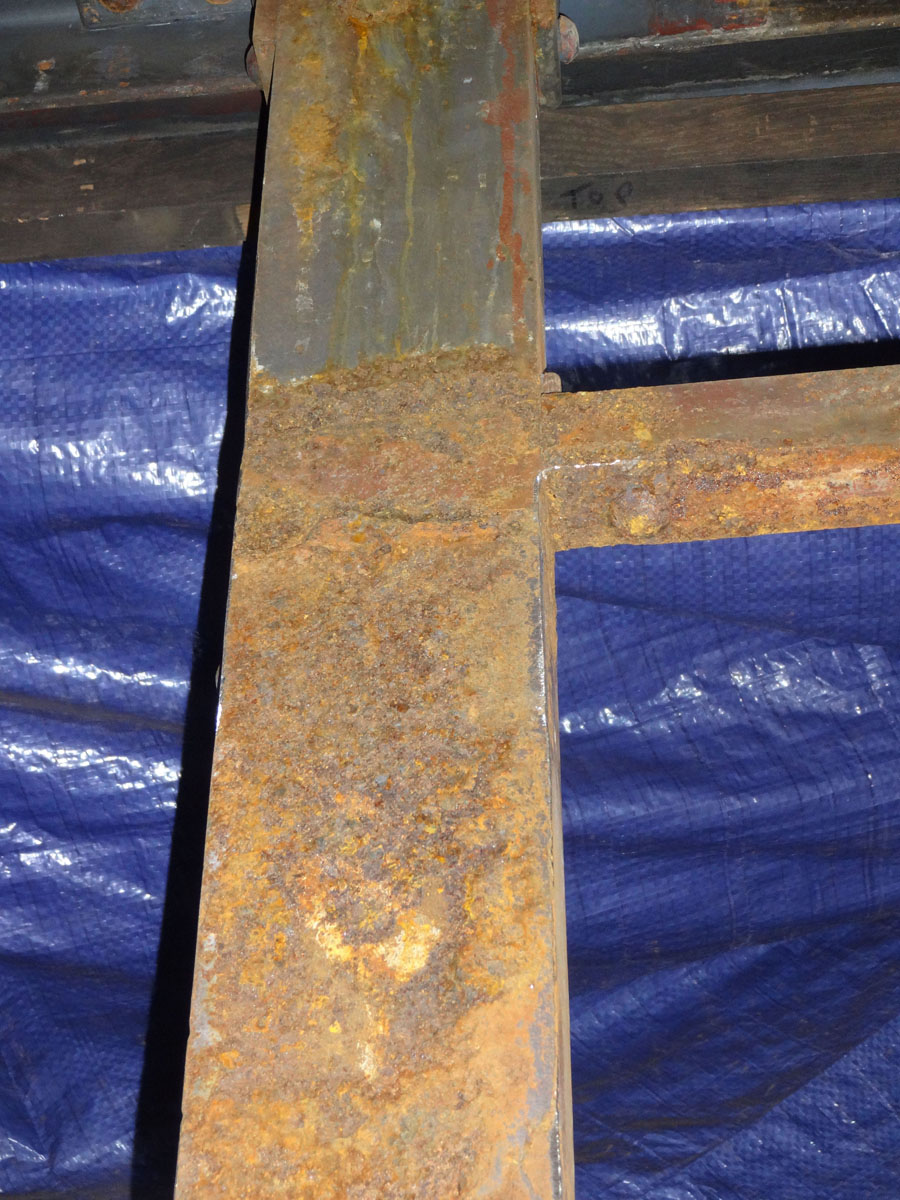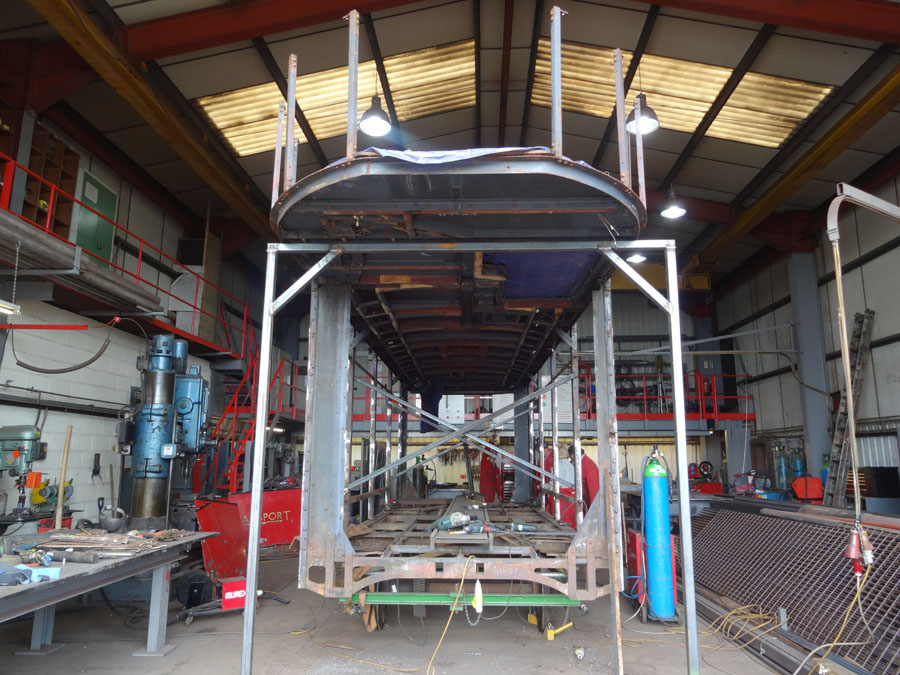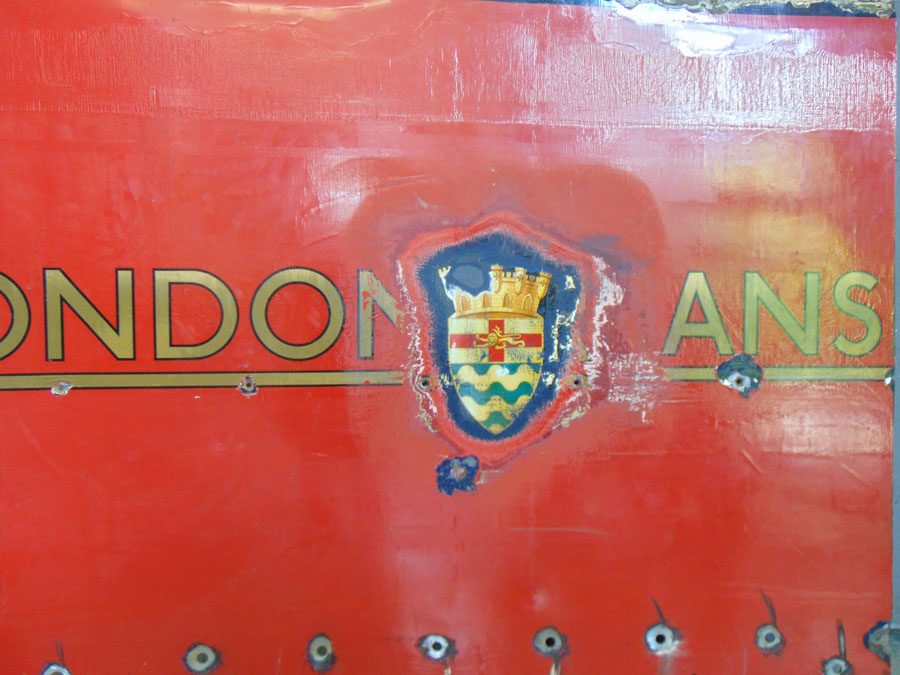 The above photograph shows the original crest preserved from LCC1.