Today, 12th May we achieved another milestone in our current restoration project London County Council tramcar no.1 which was moved onto a low loader and sent a short distance to Garmendale Engineering Limited who are based in Ilkeston.
We have been working steadily over the last two years to carefully record and then remove all the component parts of the tramcar, in order to have it stripped back to its original steel frame bodywork. We knew we needed to go to this extent, because making sure the frame is restored to a high standard is extremely important for when we start to build the tramcar back up, as we will have a structurally sound base to work from.
Pretty much everything that could be removed from the tramcar, has been over the last couple of years, and if you were following our news recently you might have seen that we lifted the roof and aluminium window frame structure from the main body in late March. This was one of the last major parts that needed to be removed, along with the platform stretchers, which was done shortly after the roof removal.
The size and construction method of the body meant we knew that we would need to sub contract some of the work out in order to restore it, as well as find someone who could make new lower deck side panels for us. Did you know that the each lower deck side panel is just over 21 feet in length and are each made from a single piece of metal, as opposed to being cut into sections like the upper deck panelling is.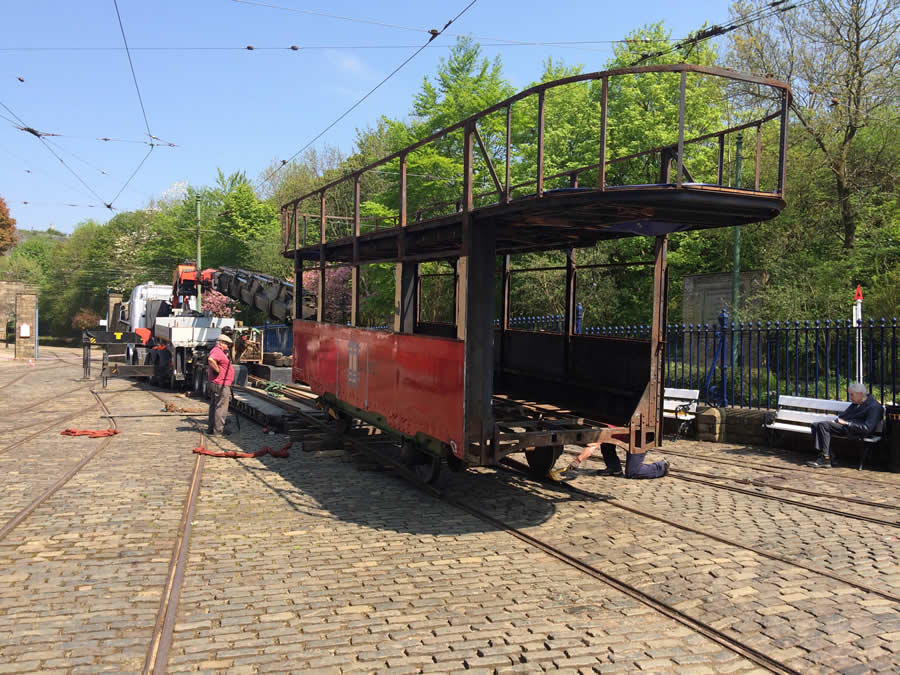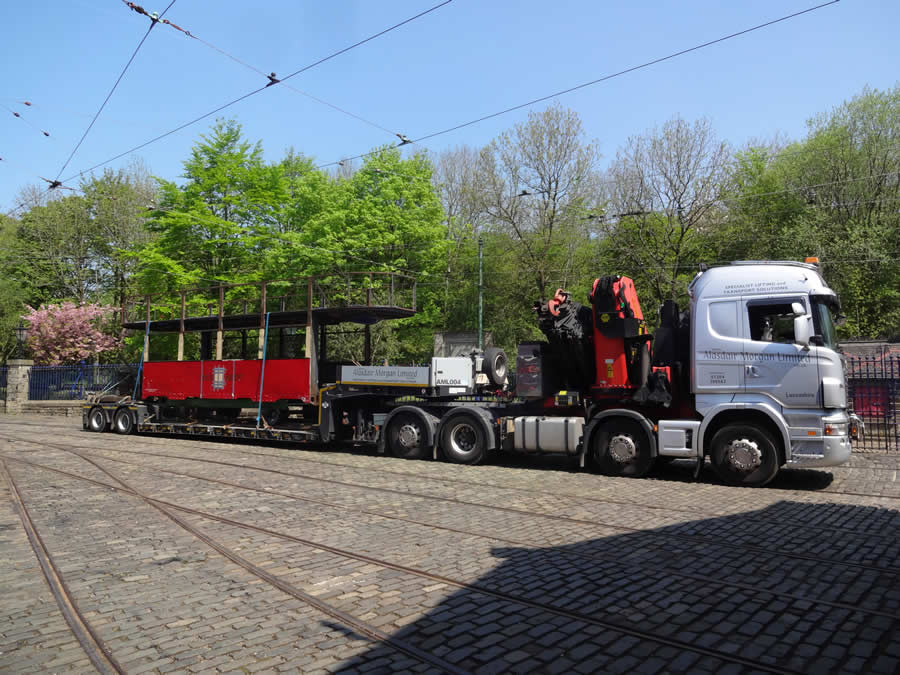 Body of LCC 1 being loaded onto low loader and all loaded up ready to depart for Garmendale Engineering Limited.
Garmendale Engineering Limited have been awarded the contract to work with us on this restoration project, and we are excited to be working with them. We have a number of Derbyshire engineering firms sub contracted to carry out work on different elements of the tramcar, and it is great to be able to be working with yet another local company.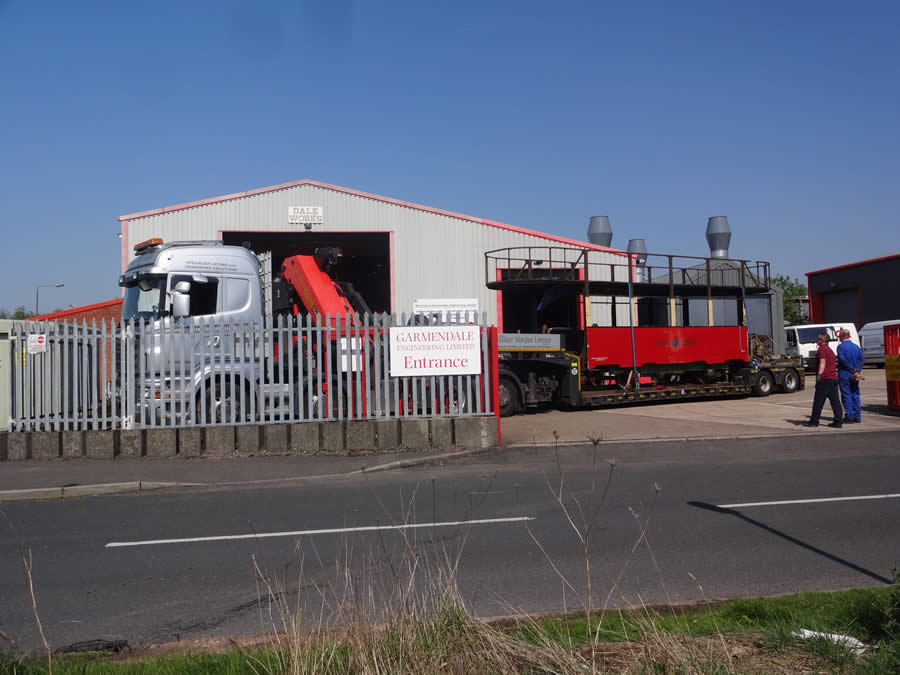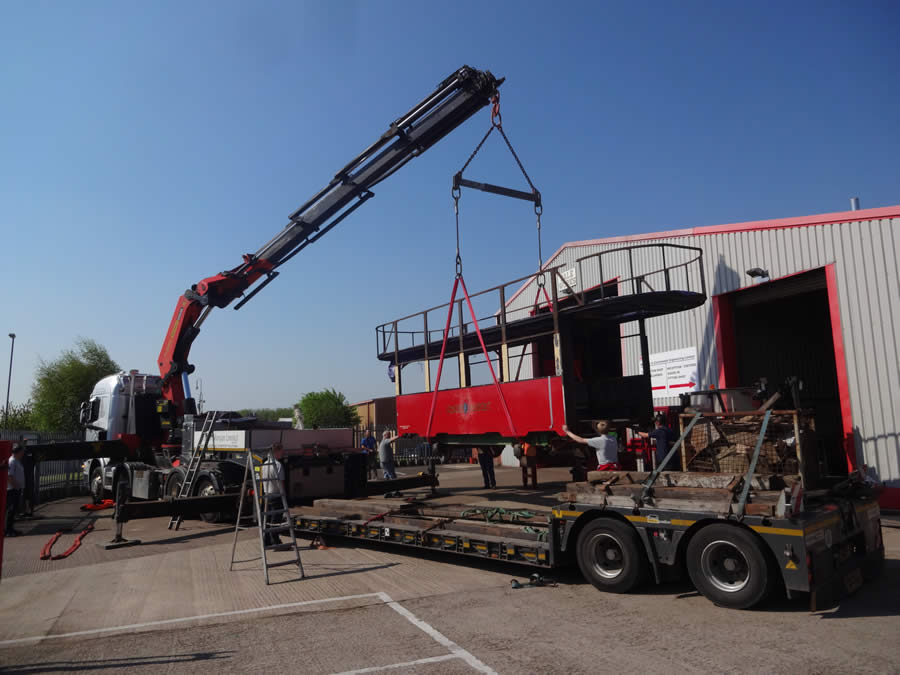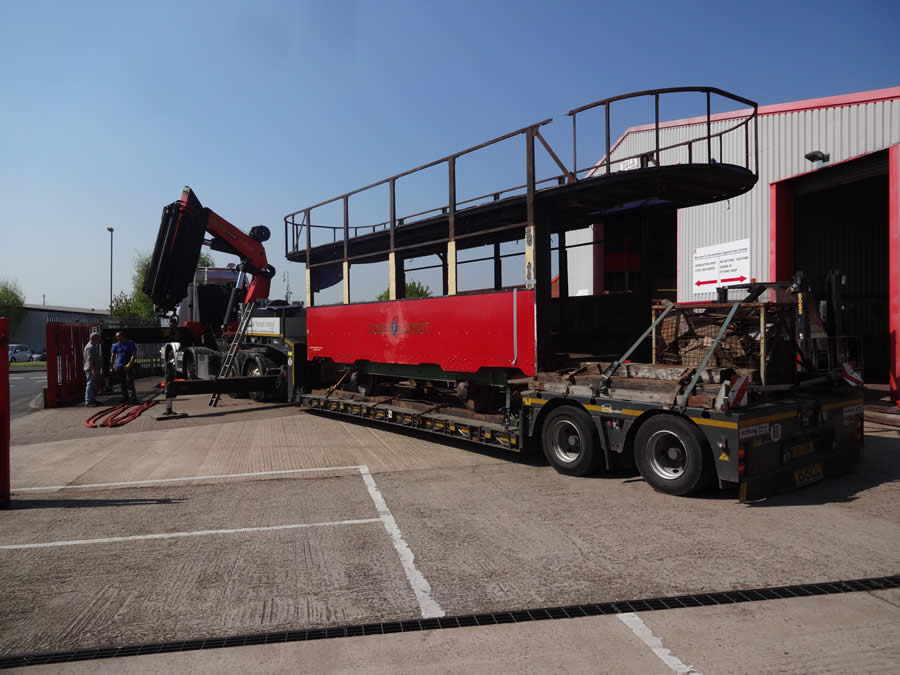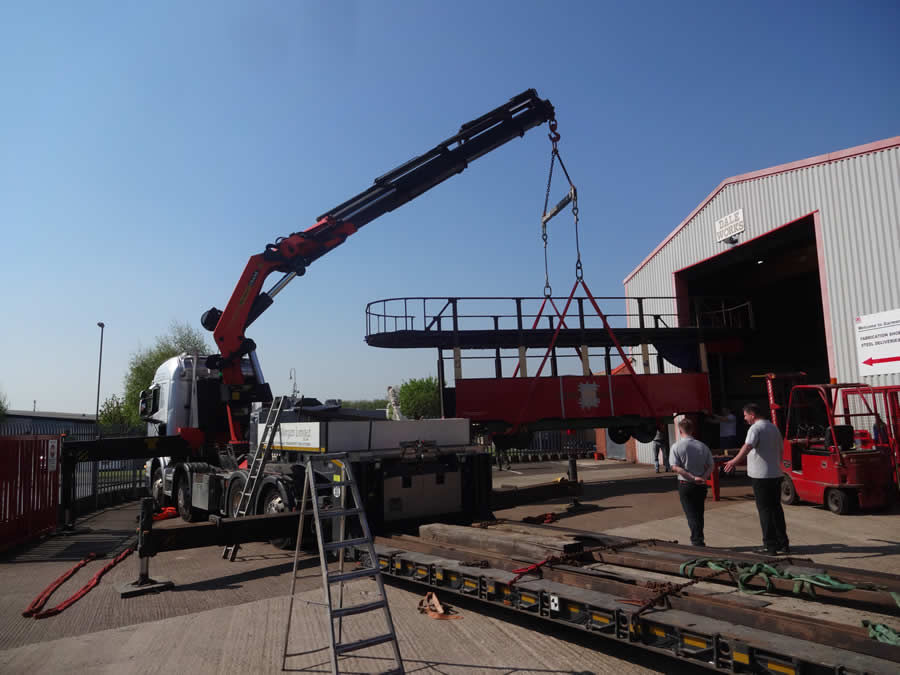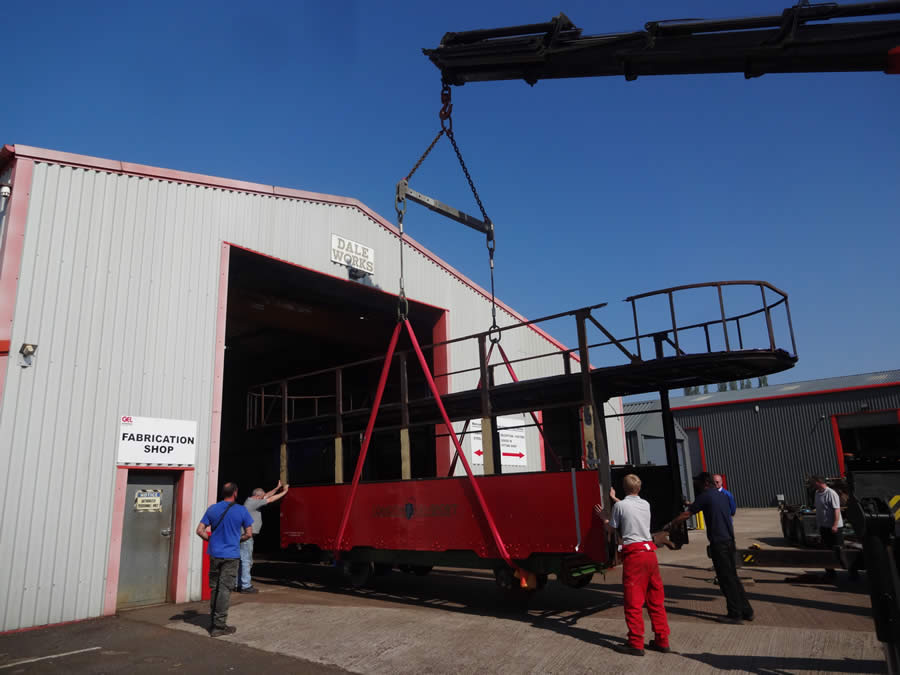 LCC 1 body arrives at Garmendale Engineering Limited, and is lifted into the air and swung into position to be lowered back down to the ground, before being moved into the Garmendale's workshop.
Being only a short distance down the road from Crich, it also means we're more readily on hand if we need to pop down to go discuss various elements of the project.
It has been a challenging couple of years, recording the tramcar in detail and taking it to pieces, but this latest step in the project will set us on the path to reconstructing the tramcar and restoring it back to its original operational condition as London County Council no.1 aka 'Bluebird'.
Keep an eye out for regular news of how Garmendale progress the work with the body frame, over the next couple of months. It is going to be interesting to see how all the work progresses.
Photos are courtesy of Mike Crabtree and Crich Tramway Village ©