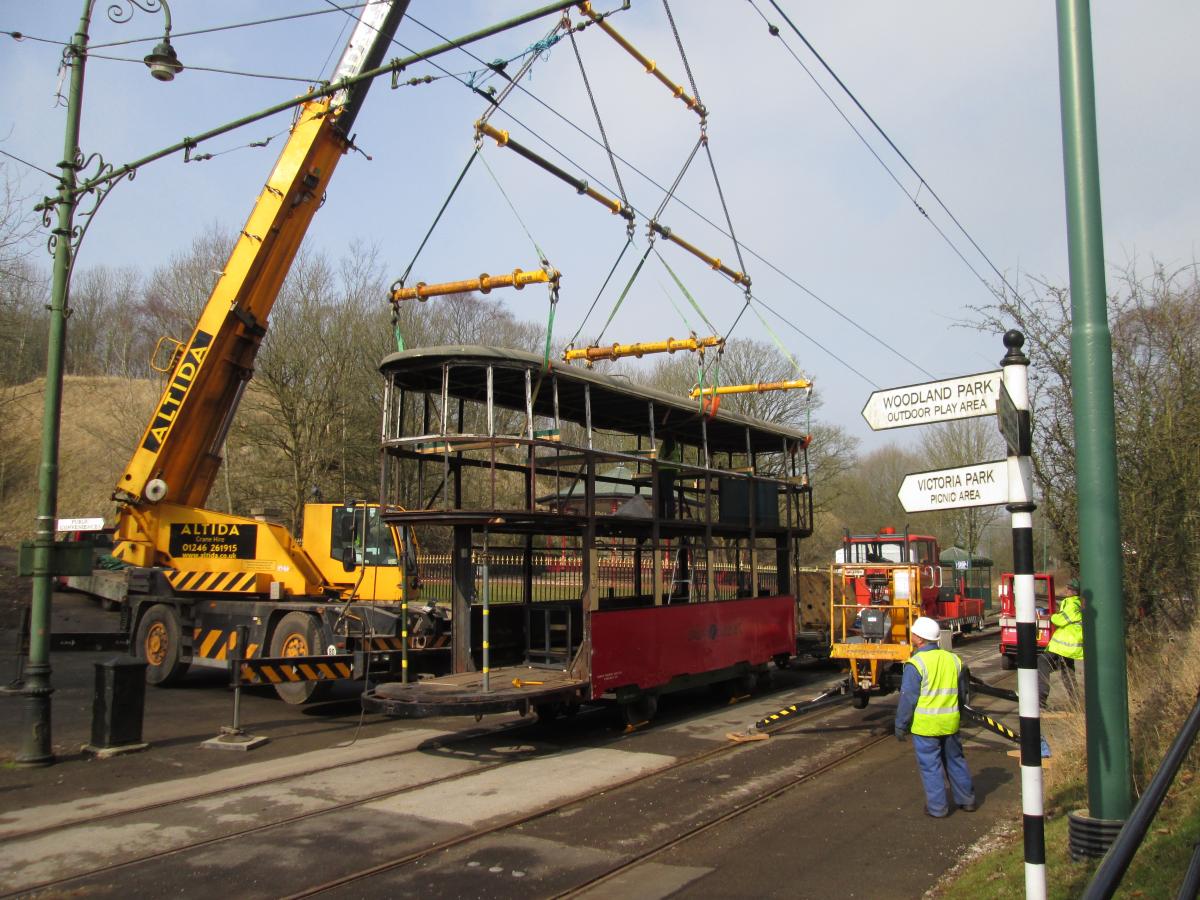 Our current restoration project, to restore London County Council tramcar no.1 to operational condition has a number of milestones within the project. Today we achieved another one of these milestones as we lifted the roof of the tramcar from the main body. Preparations have been taking place over the last couple of months to prepare the roof and body, so they could be safely separated, as well as working out the best location where we could undertake the process. After much discussion it was finally decided to use the area near our bandstand to undertake the lift, as the area has a large enough flat tarmac space where we could place a crane to assist with the lift.
Members of our Facilities team, who have been working on getting our overhead line ready for the new season, assisted the process by moving some of the overhead to one side so we had more room to manoeuvre with the crane. We've been waiting for a clear day, with very little wind and no rain, and this morning dawned clear and sunny, just about perfect conditions for the lift. We've been working with Altida Crane Hire, to work on the best method to lift the roof.
The lift was something a little bit different for the Altida team; after all it's not every day you get to lift the roof off of an 84 year old heritage tramcar! It seems like we've been waiting a long time for this moment and now it's arrived it couldn't have gone any better, with the roof and body successfully separated. It's been a real team effort from our Workshop staff and volunteers, the Altida crane team, our Facilities staff and volunteers, to all make sure the lift went as smoothly as possible.