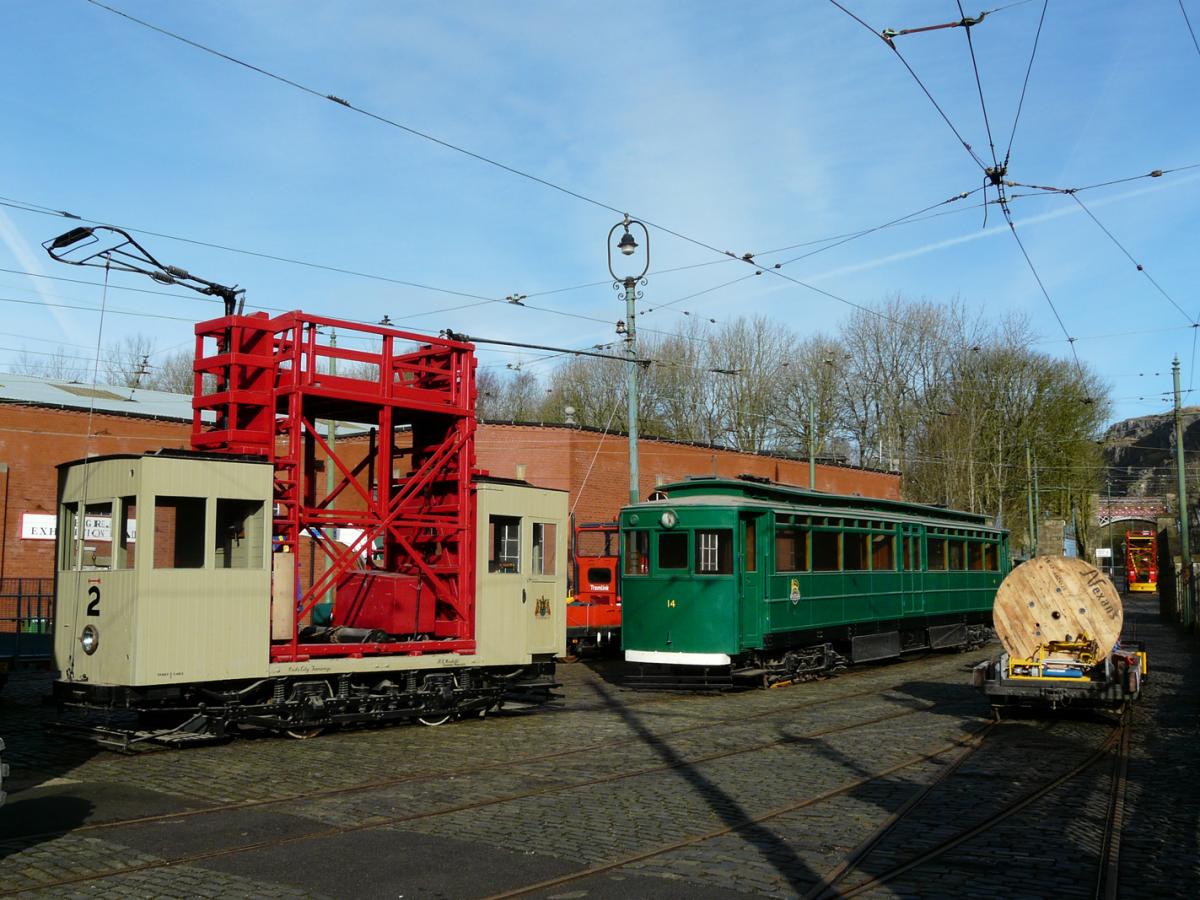 Our 2016 operating season is approaching fast; we open to the public on Saturday 19th March, only days away now.
Winter maintenance work is still in progress and this morning attention was being given to the roof of the Depot. This required the movement outside of two trams that seldom see the light of day and, as they emerged, so did the sun. Perhaps an omen that winter will have departed by our opening weekend? Or is that tempting fate?
The two trams escaping into the sunshine are Grimsby & Immingham 14, which is the largest single-decker in the collection though, unfortunately not operational, and Leeds tower tram 2. Leeds 2 was used for maintenance of overhead wires in its home city but no longer carries out that task at Crich.
Whilst the two escapees will be back in the Depot when you next visit Crich Tramway Village there will still be a creditable selection of trams available as service cars. Come and see what is running on the day or, if you want to ride on a particular tram, our trams in service will be listed on our Facebook page before 10.00am most mornings.