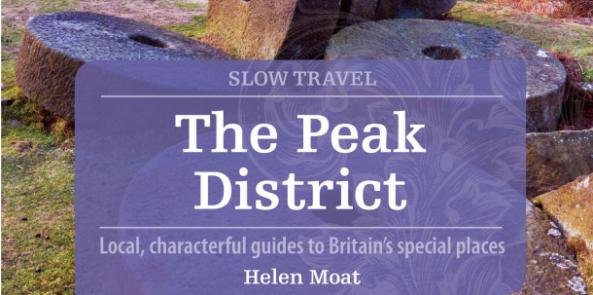 Bradt's Slow Travel Peak District brings a new perspective to this much-loved area. Slow down and let expert local author Helen Moat guide you to not just all the well-known places, but away from the crowds to uncover the hidden corners of the Peak District.
This is includes a trip to Crich Tramway Village and her review is listed under the National Tramway Museum.
Helen Moat has won, or been placed, in numerous travel writing competitions and has a passion for, and extensive knowledge of, the Peak District.
We are delighted to be included in the Slow Travel Peak District guide book, and hope to welcome many new visitors, as well as our regular and returning visitors.
Bradt Travel Guides is offering readers of Crich Tramway blog a special discount of 20% on Slow Travel Peak District. To claim your discount, visit Bradt Guides and enter discount code TRAMWAY at the checkout. Offer valid until 30 June 2016.