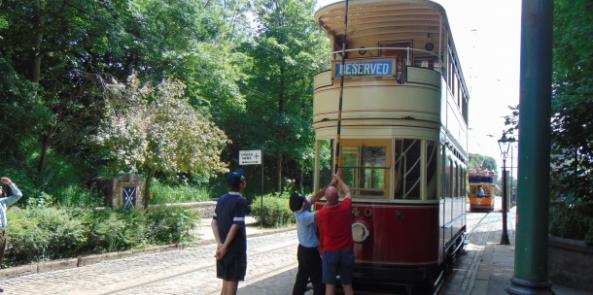 Our Ultimate Tram Driving Experience (UTDE) days are filling up fast for 2016, but we still have space early in the season on Sunday 24th April 2016.
We have held the price for another year, and those booking for the UTDE also receive a year's annual membership to the Tramway Museum Society and can also bring a guest who also receives lunch and refreshments on the day of the UTDE.
It also makes a perfect gift – and if you want it as a surprise, just let us know and we will organise it.
For more details and to check availability visit our Special Days page: Ultimate Tram Driving Experince.