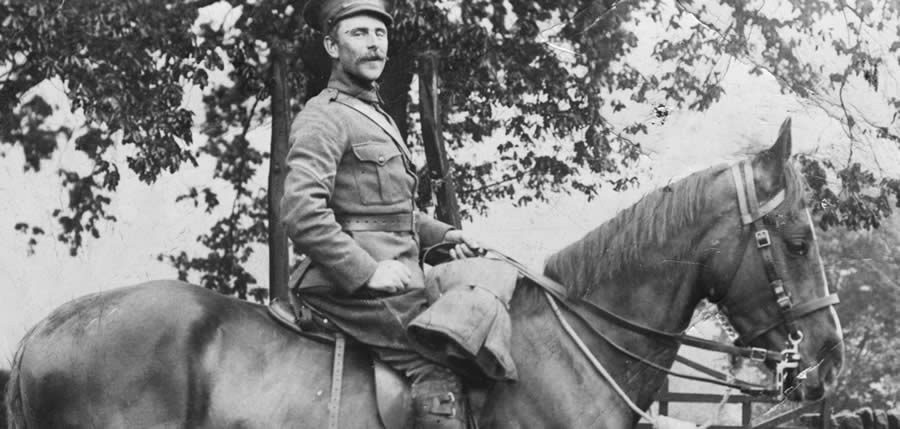 One hundred years ago, the Derbyshire Yeomanry were having quite a different war than the standard text-book image of the Western Front, according to Dr Mike Galer.
Dr Galer was the Senior Collection Officer and Curator of the 9th /12th Lancers Museum at Derby Museums for seven years and is currently General Manager at Crich Tramway Village.
You can read his full article here: The Derbyshire Yeomanry in the First World War
Dr Galer has also written Derby – Remembering 1914 -18, which is available from The Forge Gift Shop at Crich Tramway Village, as well as other well- known book shops.
If you are interested in the First World War and Edwardian era, make a date to visit our Edwardian Event from Friday 15th – Sunday 17th July 2016. Come dressed in Edwardian costume and get reduced admission prices.