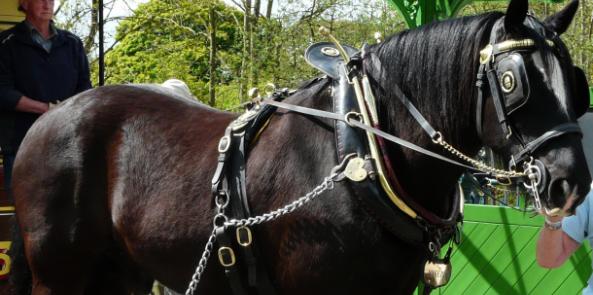 He's coming back! We are thrilled to be able to announce the return of Joseph, our favourite Shire horse, to help with the operation of our horse tram passenger service for 2016.
Joseph will once again be hauling Sheffield 15, our 1874 vintage but still operational horse tram. The pair present a magnificent sight together with a unique opportunity to experience a leisurely, 19th century, mode of city travel.
If you want to meet Joseph, and enjoy the experience of riding a Victorian tram, Horse Tram Days in 2016 are planned for:
Saturday 21st May
Wednesday 15th June
Sunday 26th June
Friday 15th July
Monday 15th August
Wednesday 31st August
An additional charge is made to ride the Horse Tram of £1.00 for adults and 50p for children.
See you there!