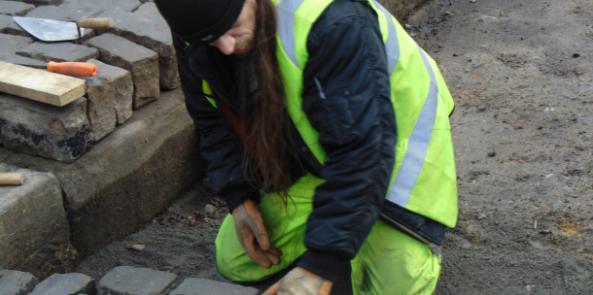 Our dedicated team of staff continues to diversify through the winter months.
Often found in the Red Lion Pub (behind the bar!) Angus works tirelessly throughout the season keeping everywhere clean, pulling pints, washing up, topping up supplies for the children in the museums and taking bookings from our volunteers for accommodation.
Now he has added re-laying the setts next to the tram track to his skills and his precise approach (pictured above) is ensuring a great levelling job.
Tom is often found working in Rita's Tearooms (and more recently doing a 'Thriller' dance at the Starlight Spectacular), but is also hard at work keeping the cement mixer going.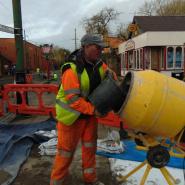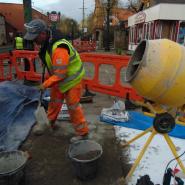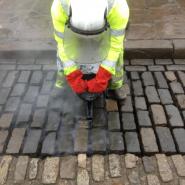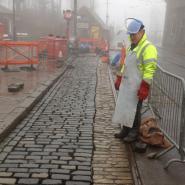 As part of the Outside Works team, Christian and Mick are used to the outdoor life, so are welcome re-inforcements to the task.
The work will be finished in time for them to all enjoy the festive period.