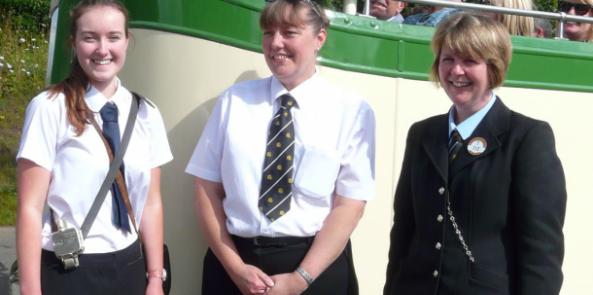 During the operating season at Crich Tramway Village we are committed to providing a minimum of three trams in operation each day. All our tram crews and operating staff, plus our guides, are volunteers. With many of those volunteers travelling significant distances to be involved, and also having work, education and family commitments, it can be challenging!
The Traffic Department does not only have the responsibility for running that core service, they also operate our very important accessibility tram service (enabling wheelchair users to enjoy a ride on one of our trams), the horse tram when it is in operation and the enhanced service that is required for the many events which are organised by the Events Team and the Learning Department.
During the closed season, when there are no operational requirements, the opportunity is being taken for the crews to meet to discuss how they can improve our visitors' experience by providing them with a better tram service.
There has been a series of four meetings, to enable as many volunteers as possible to participate, and the discussions have been both interactive and lively. The Traffic Management team, who are all volunteers themselves, is now in the process of examining the feed-back, ideas and suggestions and incorporating them into plans to deliver improvements for next season.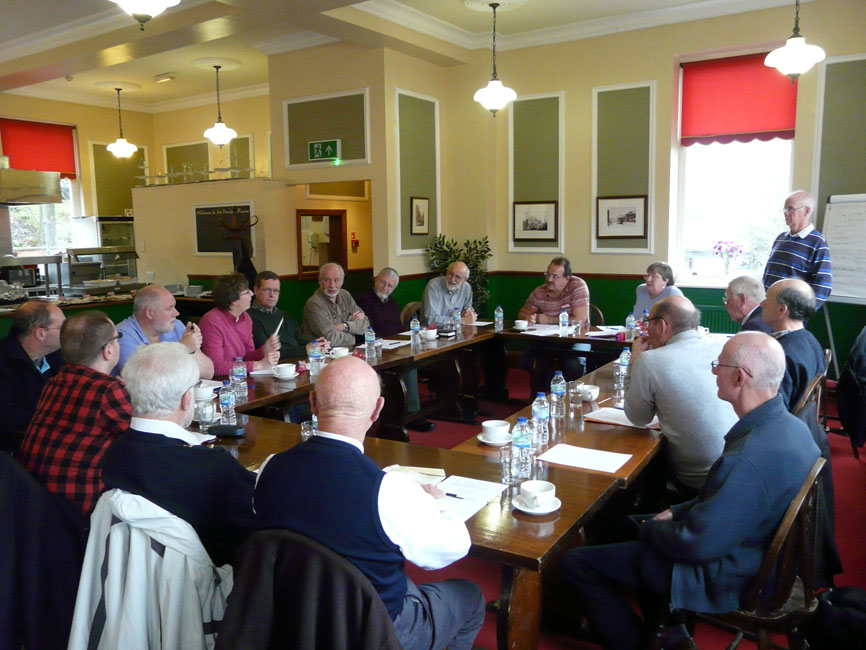 In the New Year a further series of briefing meetings will take place to communicate to the crews the changes and improvements that will be initiated for 2016.
Being a volunteer at Crich can be both challenging and satisfying, and there are a wide variety of roles whatever your abilities. If you would like to join us, be involved and become a part of our organisation please visit our Volunteering page for more information
Our ambition is to provide as good a visitor experience as is possible, but we wouldn't be Crich volunteers unless we enjoyed it!