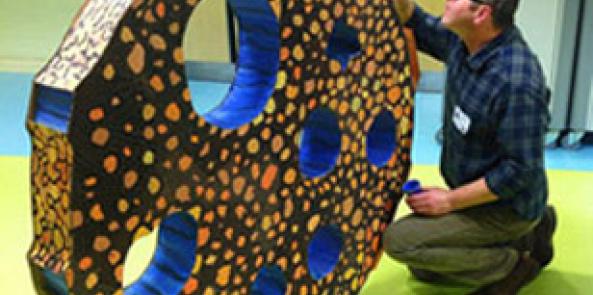 The Big Draw is the world's biggest drawing festival with thousands of enjoyable drawing activities, which connect people of all ages with museums, outdoor spaces, artists, designers, illustrators – and each other.
The Big Draw is for anyone who loves to draw, no matter how competent they believe they are.
The 2014 Big Draw involved twenty-six countries, with 414,000 people attending over 1800 events by 1000+ organisers.
The theme for 2015 is Every Drawing Tells a Story and you will have the opportunity to take part at Crich Tramway Village on Tuesday 27th and Wednesday 28th October from 11.00am in The Learning Centre, where Project Artist, Peter Baldry, will be leading the event.
Peter said: "I'm trying out something new for The Big Draw at Crich – Giant Pencils! The idea is for visitors to jazz them up with patterns, pictures, letters and words. We'll be using cardboard and paint again, plus inspiration… I can't wait to see how they turn out!"