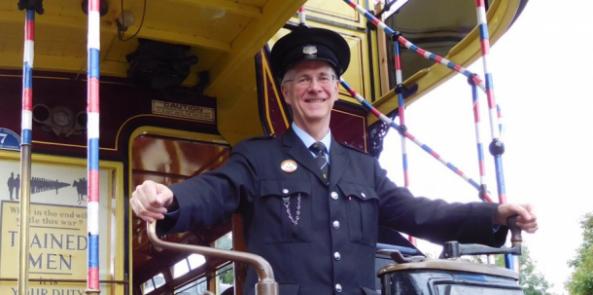 Congratulations to Ian Bailey who has recently passed his driver training to become a welcome addition to the driving crew.
Ian started as a volunteer at Crich Tramway Village in March 2013 and went on to become a qualified conductor in July of the same year.
In April 2015 Ian applied for driver training, which consisted of a 6 day intensive course and assessment, plus practical driving with a qualified driver in passenger service.
After passing his driver training, Ian's first day as a qualified driver was on Tuesday 1st September.
If you are interested in becoming a volunteer, visit our Volunteer page on the website.