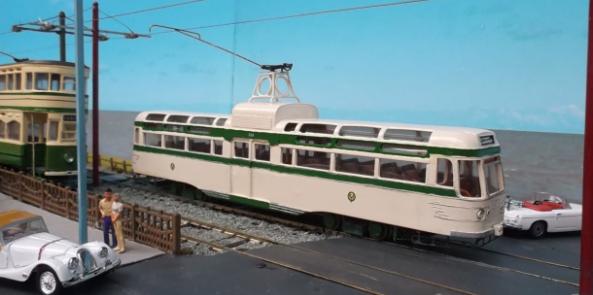 Discovery Week finishes this week-end with a Science Boffin in the Learning Centre on Saturday 22nd August from 10.30am.
There's a Model Tram and Railway Exhibition on Saturday and Sunday in the Exhibition Hall and Workshop Gallery, which will include Karolina Falls, an On30 layout with passenger and logging trains passing the falls. The layout features a real waterfall cascading into the ravine below.
Another high light is the Leyburn Avenue – Norbreck a small section of the 'Tramroad' portraying a heritage tram service.
The normal entrance fee to Crich Tramway Village includes these additional attractions, along with the usual unlimited tram rides on our vintage trams.
It's a great day out for the family!