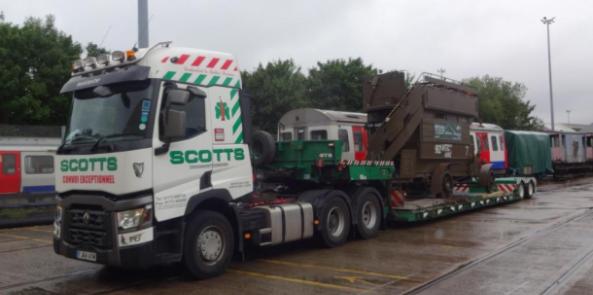 London Transport Museum's 1st World War Battle Bus heads for Crich.
On Wednesday 15th July the London Transport Museum's Battle Bus was loaded on to road transport for this iconic vehicle to commence its long journey north to join in the Great War event at The National Tramway Museum, Crich
The Battle Bus is seen here ready to depart London Transport's Museum Store at Acton.
Photo courtesy: Mike Crabtree
More news to follow on the Battle Bus.