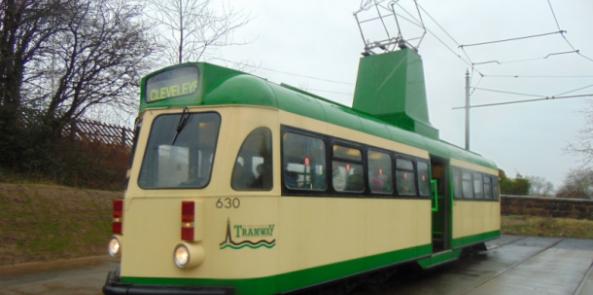 We're open and there's so much to learn and enjoy this year!
A new temporary exhibition 'Tramway Tommies and Clippie Girls' is open next to the 'Survive and Thrive the Electric Era' exhibition in the Derby Assembly Rooms.
The exhibition explains how the country's tramways continued to operate during the First World War, and examines the impact the war had on the tramways and how women took on active roles crewing the tramcars for the very first time.
An operational recruitment tram, to show what efforts the tramways went to in order to recruit soldiers for the war, will run every Tuesday, Thursday and Saturday from 18th April – 29th September (subject to weather) excluding special event days.
Experienced guides offer three daily tours so visitors will be able to find out even more about the site, its history, restoration projects and the trams.
There are some exciting new events in 2015 including the 'Classic London' which will celebrate all things London and see the launch of our LCC 106 tram back in to service, as well as a 'Bands at Crich' event to celebrate the wonderful Victorian Bandstand.
'Beside the Seaside' returns again for a full week from 23rd – 31st May and 'Starlight Halloween' for spooky goings on at the end of the year. There are also the regular themed favourites such as the Edwardian (expanded to a WW1 full-week event) and the very popular "WW2 – The Home Front" events.
You can ride on horse trams on selected dates throughout the season and there are great woodland walks for families and activities in the Learning Centre for children accompanied by adults.