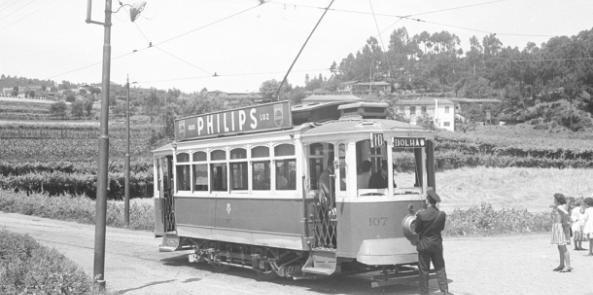 It is always rather satisfying when a project that you have been working on for some time ends and you can see all the hard work that has gone into it.
A recent rather large and sometimes complicated project has been to rescan and in some cases scan for the very first time, a large selection of slides and negatives, that are going towards a new book to be published on the tramways of Portugal.
Yes, you did read that right, we did write Portugal. The photographic collection here at the Museum, is a wide-ranging one, and often when we have been given collections, it has included foreign tramway photographs as well as British material.
Foreign photographs can often give us historical context for what was happening in other countries in terms of tramway developments, but can also provide parallels with our own developments, or highlight differences.
This project has at times been a little complicated, by scanners not working properly and trying to work out how one of them worked from scratch. Along with the fact that the photographs were selected from multiple sections of the collection, including some from a collection that was newly acquired and has not even been catalogued yet.
There is nothing like a challenge to keep you motivated. We have had some extra volunteer help recently which has meant we were able to make the final push to complete the scanning.
Some of the images now need adding to the online catalogue, and as mentioned there are some which now need to be catalogued as they are new to the collection. Projects like this inspire you, as they show the depth and range of the collections that we have here at the Museum, and that there is always something to discover and interest people.
Laura Waters
Curator, Collections and Library