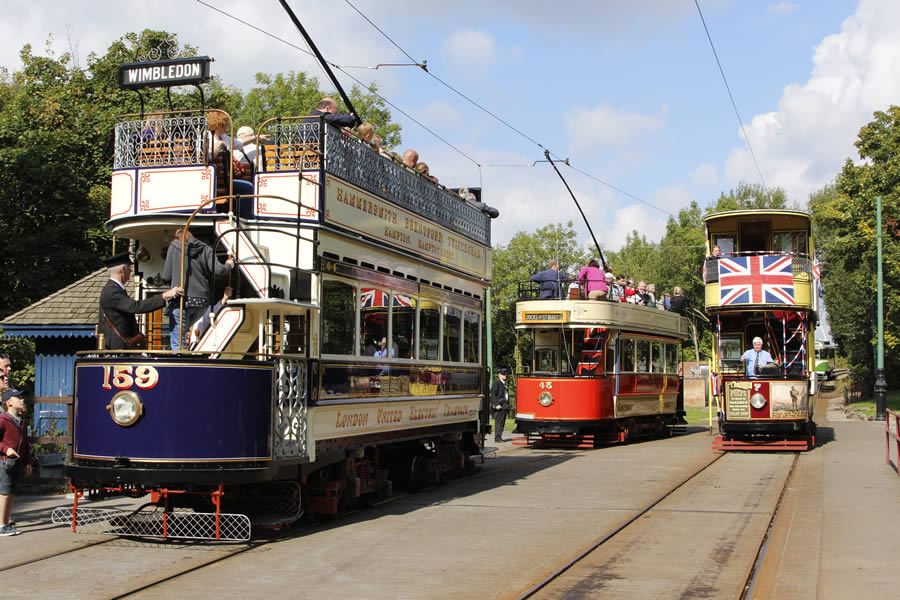 On arrival collect your old penny to pay the conductor your tram fare, and receive a ticket you can use all day. Trams depart regularly from town end, calling at various stops along the mile long track.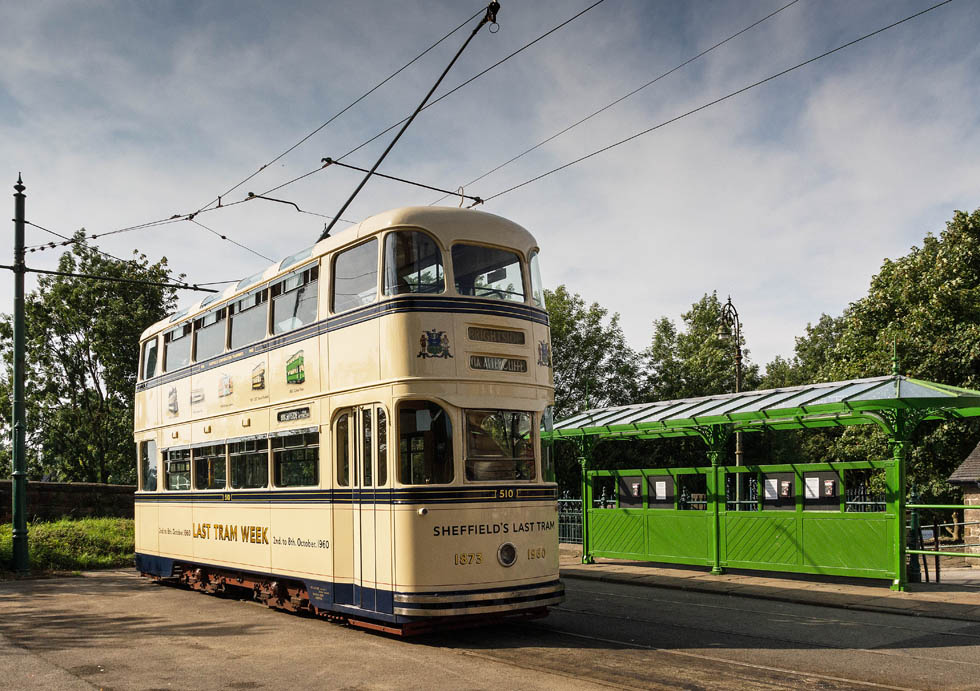 1. Terminus Town End
Board trams at the terminus near the Assembly Rooms.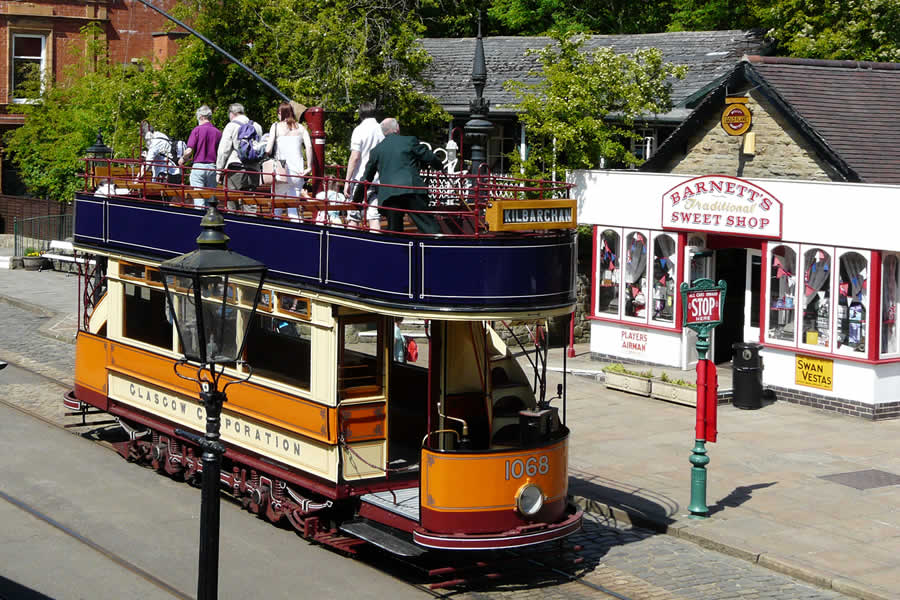 2. Stephenson Place
Alighting point for all Passengers.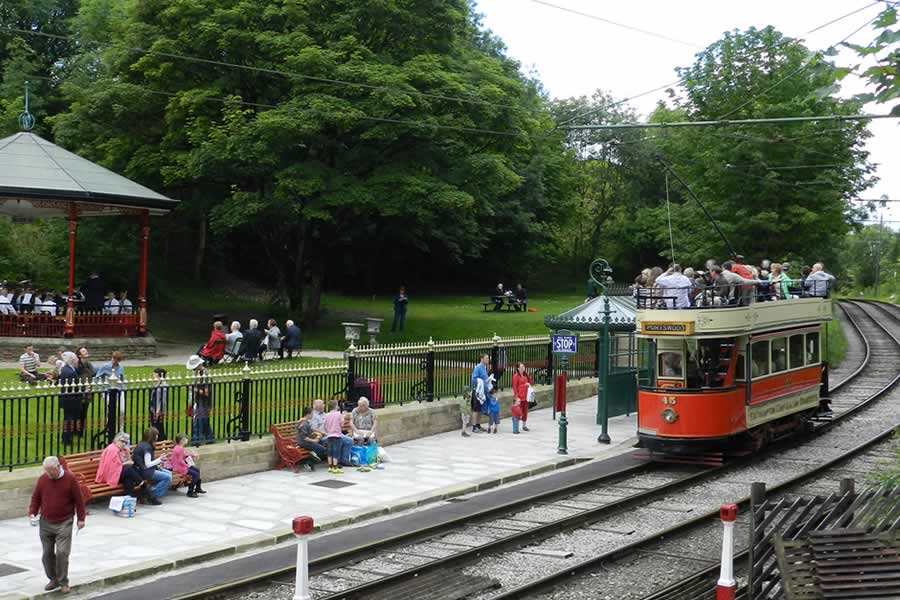 3. Victoria Park
For band stand, play area, main entrance and car park.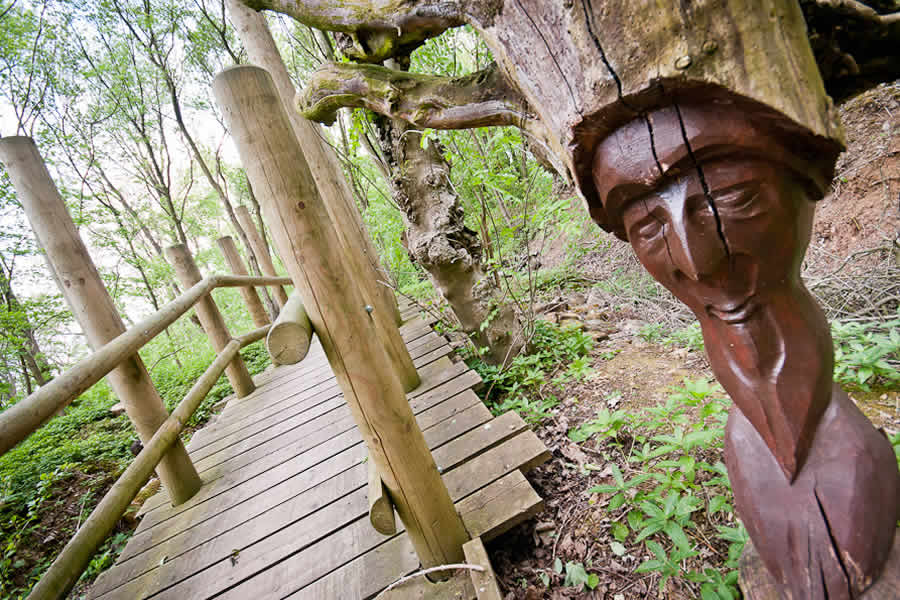 4. Wakebridge
For Woodland Walk, Lead Mining Display and Electrical Sub-station.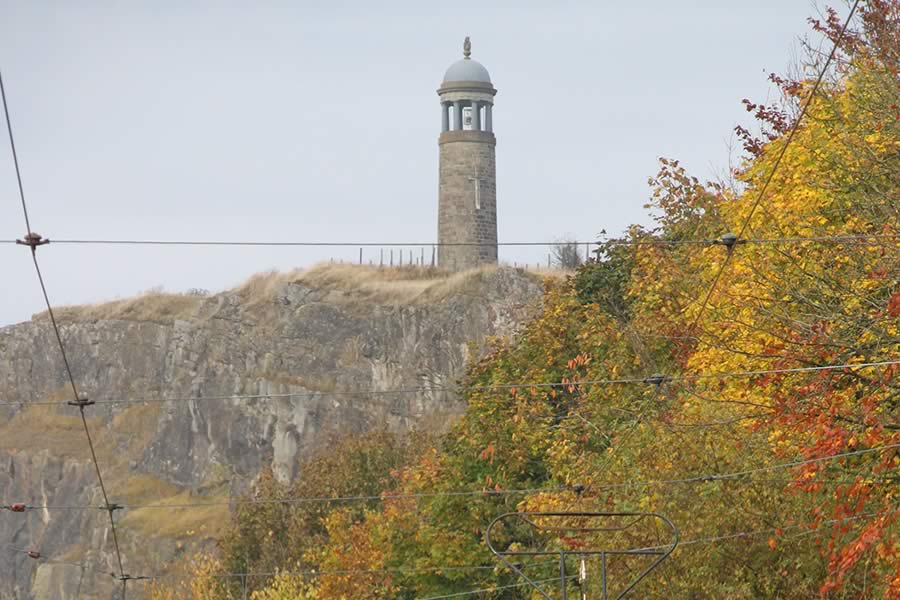 5. Glory Mine
Picnic area with superb views over the Amber Valley and public footpath to Crich Stand.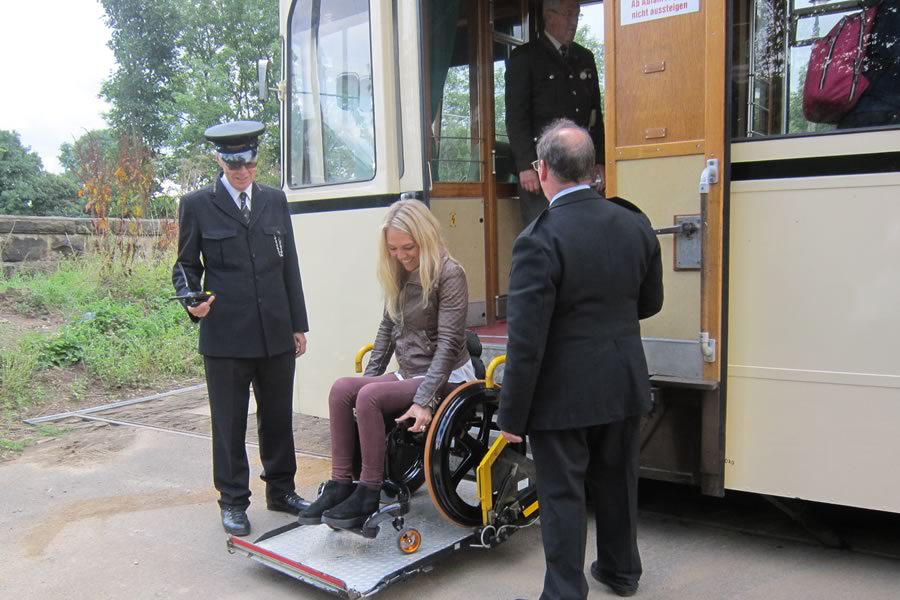 Wheelchair Access
Please request our Access Tram (Berlin 3006) on arrival if you are a wheelchair user, as this has an appropriate platform for your wheelchair.  It will operate at 11.30am and 2.30pm on request.
Opening Times
Sat 18th March – Sun 5th Nov. 2017
Daily 10am – 5.30pm (last admissions 4.00pm).
(Please check for opening times from 23rd Oct - 5th Nov 2017 nearer the dates)